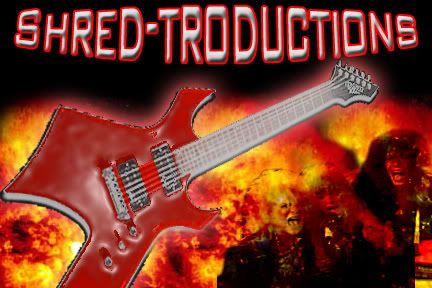 I recently listened to a track from Ryan Adams' upcoming album Easy Tiger. It's entitled Halloween Head, and it's pretty cool. A little on the goofy side, it will definitely serve as a pouncing point for critics with a distaste for the talented troubadour.

During the song, we hear Ryan call out "Guitar solo!" prior to a nifty little--well, you get the idea. This is a time honored tradition in rock music. Check out my three favorite Shred-troductions.


"Cici, pick up that guitar and...talk to me!

--Poison, "Talk Dirty To Me"



This is the only thing that could have made a corny-ass hair metal song even cornier-ass. But if the song has already been going a few minutes, couldn't it be assumed that CiCi DeVille was already holding his axe?



"That's alright, I still got my guitar, look out now!"

--Jimi Hendrix, "Red House"



This one is total badd-assitude to the max. Hendrix was such a god of cool that he could have done this whenever he wanted, although it probably would have devalued "Little Wing" if he'd done it there. "Take anything you want from me, anything! How about this here solo, look out now!"



"Now guitar, go get her!"

--Kings of Leon, "Black Thumbnail"



This is a new one, from the Kings' most recent effort. "Thumbnail" is the best song on the album (so I think) and Caleb Followill's shred-troduction is the icing on the cake. Keep in mind he pronounces it "Now guitah, go get hah!


So there you have it. Of course, there are hundreds more. Shred-troductions have become as much a part of rock as the wah-wah or the heroin O.D. And why not? It's what rock is built around: Corny antics that are hailed as cool because guitars are involved. Just remember this formula:


Corny antics + Electric Guitars = Sickeningly awesome