From HSW. Enjoy the Pumpkinbeatles: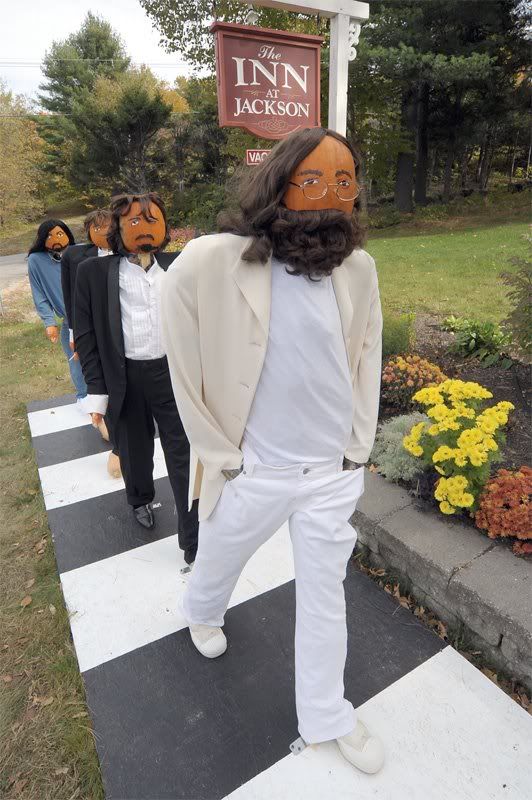 And for the hell of it, some musical references to Halloween:
Ryan Adams refers to his fans collectively as Halloweenheads. There is a song of the same name on

Easy Tiger

. There is a much better song (bonus track on LIH) simply titled "Halloween" that is much more with your iTunes download.
Dave Matthews Band's "Halloween", from the brilliant

Before These Crowded Streets

.
The song "Frank's Wild Years" from the album

Swordfishtrombones

, wherein Tom Waits describes Frank's arson, saying the fire burnt "all Halloween orange and chimney red."
Famous musicians born today include Larry Mullen, Johnny Marr, Robert Pollard, and Vanilla Ice. Hooray.
Enjoy yourselves, folks!