I caught the Andrew Bird show at the Music Farm here in Charleston last night. While the short, gangly performer whistled and plucked his violin, it struck me that he was the perfect candidate for this feature, for no other reason than his uncanny resemblance to Daily Show correspondent and British roustabout, John Oliver: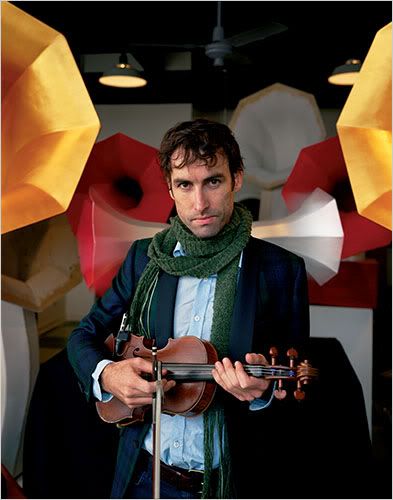 Will let you guess who's who here.
Look for a full review of the show sometime soon!