The used section of any record store is usually a purgatory for the likes of cast off Harry Connick Jr., Four Non-Blondes, and Boyz II Men CDs. Not to mention failed solo outings by rock frontmen (Chris Cornell, Steve Perry, Scott "Myown-ah PREE-zahn" Stapp). But fingering through dozens of used music racks a year will usually yield a few diamonds in the rough. Records that, for whatever reason, landed on the list of records I passed up in a specific year. So a few years later and a few dollars cheaper, here are my four best finds this year:
Beck
-
Guero
(2005)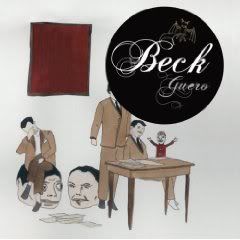 I touched on this a month or so ago when
doling out my summertime accolades
, but it certainly merits inclusion on this list.
Guero
is such a satisfying blend of all things Beck has become associated with musically: Lush production, rapped lyrics of an idiosyncratic style, pop melodies embedded in an electronic framework. Incidentally,
Guero
has supplanted
Mutations
as my favorite Beck disc and it might be my most frequently listened album of 2009.
Silver Jews
-
American Water
(1998)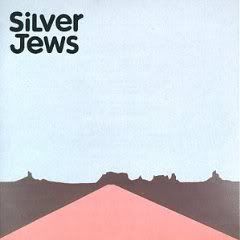 Fellow HSW'er Drew exposed me to the Jews back in college, but it was only this year that I found this 1998 masterpiece. David Berman enlists fellow inde-god Stephen Malkmus among others to craft a rather epic slate of tunes, including the masterful "Smith & Jones Forever" that features the brilliantly understated line, "When the sun sets on the ghetto/all the broken stuff gets cold." Berman is often cryptic, or even Dadaist, in his lyrics, but with his craggy voice and Stephen Wright with a guitar delivery, nothing seems out of place.
Old Crow Medine Show
-
OCMS
(2004)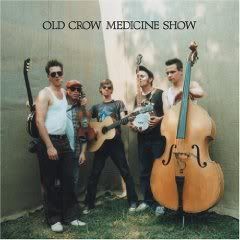 I'm unsure as to why it took me so long to discover this, as Old Crow is the sort of band whose four part harmonies and clunky folkgrass stylings arrive at my ears in the most pleasurable of ways. I was inspired to pursue the boys further after catching a
staggering set back in February
. Since this album's old-timey goodness is well documented, I'll take this opportunity to tout David Rawlings' new album,
A Friend of A Friend
. It features most if not all OCMS members, as well as his well-known wife, Gillian. There's a Bright Eyes>Neil Young cover medley that is one of the finer things I've heard this year. While it's too fresh to work it's way into my top 20 for the year, it certainly deserves and honorable mention.
King Khan and the Shrines
-
What Is?!
(2007)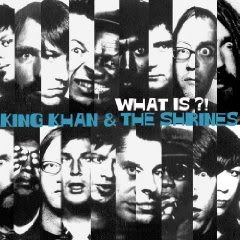 I bought this album for six dollars based on nothing more than name recognition. When I do this and it pays off, it's such a great feeling. Case in point: What Is!?. Equal parts Spoon, Hold Steady, Pixies and Clash, I first listened to this album during a cracking thunderstorm sometime this summer. The tinny, high-speed drum work behind Khan's powerful and ragged vocals was a nice complement to the supremely foul weather, while the mischevious sentiment of the music and lyrics brought some levity to the chaotic conditions outside. Highly recommend for fans of the aforementioned bands; and who knows, you could probably find it cheap...