As my musical horizons expand, I'm finding it harder and harder to cover all my bases. It's like records are flung towards me at a pace that's steadily increasing. At first I manage to snag them all, but soon, slabs of vinyl are whizzing past my skull and off into the night. Alas, it just isn't possible to dedicate an ample amount of time to each record of interest. And tragically, this means a few worthy contenders are ignored, for better of for worse. Here are four of my most egregious offenses:
Lucero
-
1372 Overton Park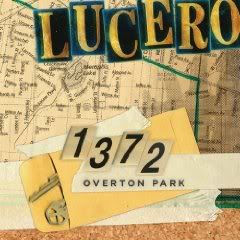 I was very interested in the follow-up to
Rebels, Rogues & Sworn Brothers
, one of the more enjoyable cowpunk records I own.
1372
certainly warrants my attention, and I won't hesitate to give it a spin when my schedule clears up a bit.
Bob Dylan
-
Together Through Life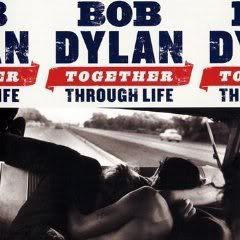 While I didn't get to Zim's newest disc, you gotta love his maniacal Christmas tune, "Must Be Santa". Look for it in your neighborhood juke box or mental institution.
Them Crooked Vultures
-
s/t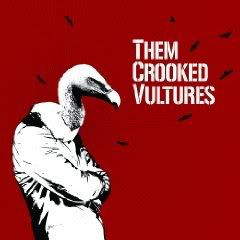 A supergroup featuring Dave Grohl and John Paul Jones? Yes please. Monsters of Folk were my supergroup of choice this year, but such big names have earned at least a listen or two. I'll need a few months to prepare myself for the unbridled rocking that will ensue.
Tom Waits
-
Glitter and Doom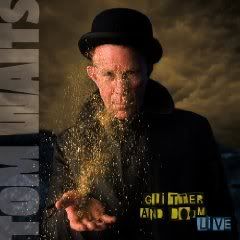 I feel real dirty admitting this one, but sadly I haven't gotten around to even hearing Tom's second live disc. In my defense, the Atlanta show I attended was recorded in a very high quality by NPR. Still, I'm intrigued to hear "Tom's Tales", the second disc comprised solely of stage banter.