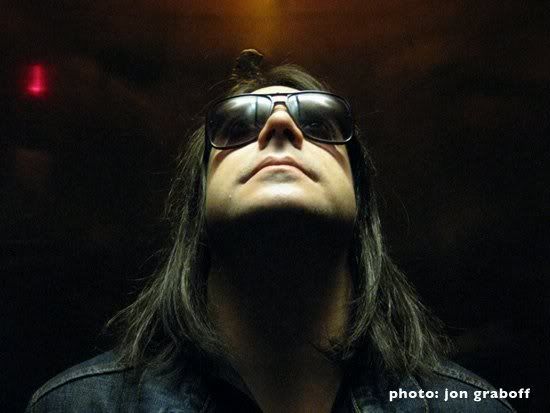 My goal was to make December a post-heavy month, but this is one I'd rather didn't need writing. Late last night, news filtered out through message boards and Facebook postings that Chris "Spacewolf" Feinstein, touring bassist for Ryan Adams' backing band The Cardinals since 2006, has passed away. There's been no official statement, cause of death, etc. But it's essentially confirmed (personal friends of his have announced his passing on the outlets mentioned above.)
Feinstein replaced Cat Popper and contributed to Ryan's Easy Tiger and Cardinology albums, as well as the Follow the Lights EP. He's also played on records by artists like Moby, Santigold, and Albert Hammond, Jr.
I saw Feinstein play with the Cardinals four times, I believe. He was a joyful performer how filled the bassplayer role nicely, usually sporting a grin and standing a bit back from the action. He was the only Cardinal I never met (besides original touring steel player Cindy Cashdollar, who was with the band for a few months before being replaced by the impeccable Jon Graboff.) But by all accounts, he was a very gentle, sweet guy, and his musical talents went far beyond his duties in the Cardinals.
Chris was 42.