5. Yo La Tengo -

Popular Songs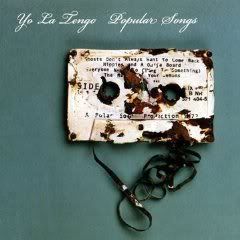 My dirty secret:
Popular Songs
is my first foray into YLT, which is kinda despicable considering their inarguable importance in the indie rock movement. My failure to grasp YLT was for no other reason than lack of trying, an egregious crack-slippage for which I should be judged harshly. Warm reviews of
Popular Songs
was more than enough influence to check out the new record, and I'm glad I did. Kicked off by sinister single "Here to Fall", the album stylistically morphs from one song to the next. "Avalon or Someone Very Similar" is unsettling and cryptic, digitally affected keys humming in the background over Georgia Hubley's ghostly coos. "Periodically Double or Triple" is snappy-funk, thumping along at a head-bobbing pace. "If It's True" is a Motown throwback, complete with a jerky string-section intro straight out of a Temptations hit. "I'm On My Way", featuring bassist James McNew on vocals, is a slice of lounge tropicalia that escorts a silky melody through a moonlit soundscape. Again, genre-leanings vary throughout but the unifying thread in all the songs is the deliberate, reserved vocal style of all the band's members...don't expect any hoots or hollers. The album culminates in epic fashion with a trio of longform entries, led off by the
HSW song-of-the-year
"More Stars Than There Are In Heaven". By the time the near-16 minute instrumental jam "And the Glitter Is Gone" comes to a close, you get the feeling that
Popular Songs
was both expertly crafted and effortless; a calling card of truly great artists.
4. Monsters of Folk -

Monsters of Folk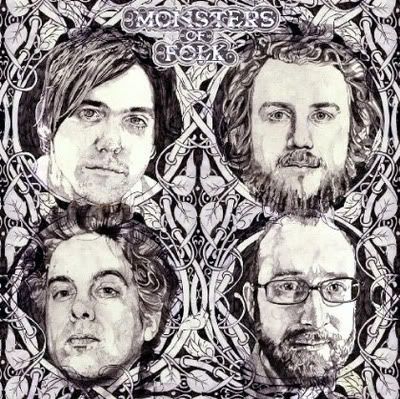 This one was a big surprise. I approached this album fully expecting a one-off, gimmick-laden wankfest equal-parts James and Oberst, with M. Ward providing more of a supporting role. After spending a record three straight weeks with the disc embedded in my car stereo, I'd like to issue a public apology to Jim James, Matt Ward, Conor Oberst, and Mike Mogis for ever doubting that the project would yield a result greater than the sum of its parts. Each folk monster (including utility man/producer Mogis) leaves his mark on the album. We get modern-era Oberst folk rock in "Temazcal", "Ahead of the Curve", and "Map of the World". Jim James' provides some rocking, anthemic affairs with "Whole Lotta Losin", "Losin' Yo Head", and the hair-raising closer "His Master's Voice". M. Ward contributes with his trademark sleepy rags, like "The Sandman, the Brakeman and Me", "Goodway", and the peaceful singalong "Slow Down Jo". But there's rarely a track wherein all four MOFers aren't in some way vocally present, with great effect. As I've indicated previously on this blog, Jim James and M. Ward give life to the ethereal chorus of Oberst's "Temazcal", achieving a sonic aura that would have otherwise been barely palpable. It's funny, I'm almost more eager for the next MOF record (assuming there will be one), than I am for any one of the members' next release.
3. Grizzly Bear -

Veckatimest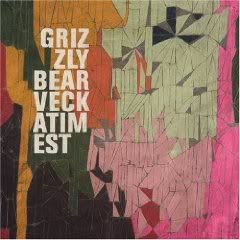 No shortage of fanfare surrounds
Veckatimest
. But as with Animal Collective's
Merriweather Post Pavilion
, this was my first formal introduction to the band, so my expectations were tempered. But I knew the band had a pedigree, so it came as no surprise that they released one of my most treasured albums of the year.
Veckatimest
necessitates a starkly different means of enjoyment than does, say,
Monsters of Folk
. With
MOF
, you can pretty much push play and let it take you downstream. With
Veckatimest
, you've got to switch on your headlamp and feel your way through the space. It's about exploration and discovery, and with each listen deciphering more of the subtle sounds and the environment the band tries to create via washed out harmonies and walls of sound. The music ranges from mildly accessible ("Two Weeks"), to increasingly chaotic ("I Live With You"), to hardly even there ("Foreground). Admittedly, it's a laborious listen that won't appeal to those without sturdy attention spans. But the album always resonates well beyond the final note, which is as impressive an achievement any artist could strive for.
2. Felice Brothers -

Yonder Is the Clock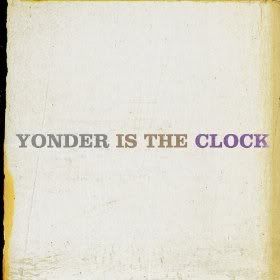 When the Felice Brothers
took the stage of the North Charleston Performing Arts Center in February
, as the opening act for Old Crow Medicine Show, I was giddy for a set of songs from their charming yet derivative 2008 self-titled album. I hoped they'd open with a Dylan/Band rewrite like "Little Ann", "Take This Bread", or "Frankie's Gun". Instead, the band launched into a bounding, fiddle-heavy chase theme ostensibly titled "Run, Chicken, Run". Wow, I thought. This sounds...kinda like they should sound. The singer's voice is natural, in no way straining for Dylan's nasal wheeze or Levon Helms' aw-shucks drawl. When
Yonder Is the Clock
dropped a few months later, it was evident that they were washing their hands of the Dylan-clone stigma (although it'll be tough to dodge the comparisons when Ian is such a ringer, vocally). Look no further than track number one, the aptly name "The Big Surprise". Rising into a piercing climax in the form of a sharp fiddle note/drum hit 1-2 punch, the rest of the album isn't quite so foreign but still seems distinctly Felice, at least more so than anything before. "Penn Station" takes the train-song archetype and validates it with a superbly thrilling chorus. Slow, aching lament "Buried in Ice" tells the story of an unfrozen and reanimated body, questioning his futuristic revivers for not saving his beloved as well. Unfortunately, what would be an A+ album is marred by the inclusion of a barnhouse demo take of standard "Memphis Flu", clearly an aesthetic decision, but one that drags on for over two minutes and would have benefited from full production. Still, the album is a lunge in the right direction for a band that might have maintained a level of success as career Dylan/Band sycophants. It's to their credit that they're not content with emulation, something they've to proven with
Yonder Is the Clock.
1. Cass McCombs -

Catacombs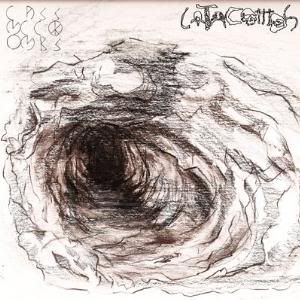 I wrangled with this choice for a while. It was a dead heat between
Catacombs
and
Yonder Is the Clock
, two albums that shattered whatever expectations I'd developed. My conclusion, however, was that
Catacombs
was much purer as a full album than
Yonder Is the Clock
. In the latter's write-up (which you likely just read), I suggest the Felice Brothers are feeling their way out of the emulation stage and finding their stroke.
Catacombs
is the work of an artist with a sense of purpose, one who is much less concerned with how it sounds than what it's saying. And that statement doesn't mean lyrics over aesthetic; not at all. As I've so often done in the past, I'll use Tom Waits as the high-water mark here: As Tom developed as an artist, he abandoned the time-tested "Write a blues melody, write sad lyrics" format and became obsessed with addressing every aspect of his creations in an almost lyrical manner. He manipulates timbre, instrumentation, ambiance, and rhythm in addition to lyrics in a combined effort to emphasize whatever it is he's trying to say. This allows his music to translate more comprehensively to the listener. While Cass is no Tom Waits as far as an unusual approach to songcraft goes, he certainly shares with Tom the proclivity for using words
and
music in tandem to sculpt his overall message. Cass's vocals are perhaps his best weapon. His voice is soothing and unhurried, embedded with a lingering sorrow and a post-adolescent timbre you might expect out of, say, Mark Kozelek's nephew. His lyrics are quirky, at times deceptively mundane. His music, a sort of loping slowcore/folk blend, with flares of
White Album
-esque weirdness. The album begins with a pure love song, seemingly culled from some fifties prom-band setlist. Over a doo-wop progression, McCombs earnestly admits, "All the delusions that took host then passed/They've only made my immunities stronger." "You Saved My Life" is a near-perfect waltz, a fusion of Elliott Smith's vulnerability and Ryan Adams' genuineness. After the unsettling "Don't Vote", McCombs delivers a somewhat chilling reflection on the daily grind. "The Executioner's Song" seems a bit easy, an unsubtle approach that might preclude any real depth: Innocent, sundry musings from the perspective of a man who takes lives for a living. His routine and toil are no different from that of any man. But the baleful outlook of the narrator is revealed in the last verse:
There is work that is play
There is play that is work
And play that is play
And work that is work
And in only on of these
lies happiness
I'm a pretty lucky guy
I love you and I love my job
The conclusion: The executioner's true joy stems from the kill. I've already given "Harmonia"
plenty
of
press
, so I move on to "My Sister, My Spouse", which is a grotesque notion, but seems to be a Biblical reference as opposed to any sort of incestuous connotation. McCombs' lyrics in the song are cryptic, his vocal melody mysterious and beautiful, like dark clouds over a decaying neighborhood. Following the lengthy, pounding "Lionkiller Got Married" and the thoughtful "Eavesdropping on the Competition" is "Jonesy Boy", a catchy, slow-strutting tune that John Lennon might have coveted as a songwriter. It's the most likeable track on the album, proof that McCombs is capable of more than bleak songs in minor keys.
Catacombs'
send-off is the snappy little acoustic duet "One Way to Go". The lyrics seem appropriate for a roving troubador such as Cass: "One way to go, yeah so many roads, how will we know?" Regardless, it's got a knowing feel, and garnishes the disc with an at least semi-optimistic finale.
Perhaps "One Way to Go" is the light at the end of the tunnel, if you'll excuse the use of such a stale cliche. I invoke it because it's apropos of the album title, considering catacombs themselves are connected subterranean spaces used for oft-morbid or devious purposes. The ominous quality of most tracks lends to the metaphor of wandering through dark, underground passages, each song a new dimly illuminated space. Maybe that's why I love this album so much. It's a linear escape with a discernible endpoint, where one can reemerge with a bit of loaned wisdom. Or maybe it's just an enjoyable indie-folk record. Deeper meaning or not, it's a classic in my book.
***
Catacombs
joins Iron and Wine's
The Shepherd's Dog
and the Fleet Foxes' self-titled debut as HSW albums of the year. I'll have a few honorable mentions tomorrow, as well as a few more posts to round out the year in the upcoming weeks.
And if you missed it, here's the rest:
Top 20 Albums of the Year: #10-6
Top 20 Albums of the Year: #15-11
Top 20 Albums of the Year: #20-16