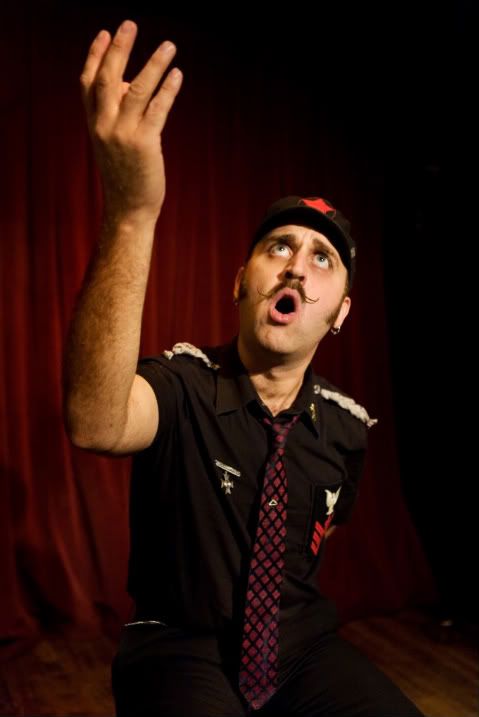 By now, any Hold Steady fan has already poured one out for Franz Nicolay, the keyboard pounding roustabout who recently took his leave of the band. This is a damn shame too, as his stage presence and harmonies were part of what made THS such a brilliant live act. And sure, maybe
Stay Positive
wasn't quite the masterpiece that
Separation Sunday
and
Boys and Girls In America
were, but that doesn't mean we'll miss him any less.
Paste
caught up with Franz--you can read the interview
here
--and found out what life after THS holds for Mr. Nicolay. This excerpt is telling:
"There's gonna be two levels of [learning to tapdance]; there's the level of learning the steps, and there's the level of actually being able to execute the steps with a 15-pound banjo hanging from my neck."
Interesting. So Franz is pursuing this Vaudeville act, which if nothing else is a new take on retro. Let's hope it doesn't end like this:
Best of luck to Franz, and here's to hoping Craig, Tad and the rest of THS can soldier on without.*
*I'm aware that the band started sans-Nicolay...but it's hard to imagine them without him at this point, isn't it?