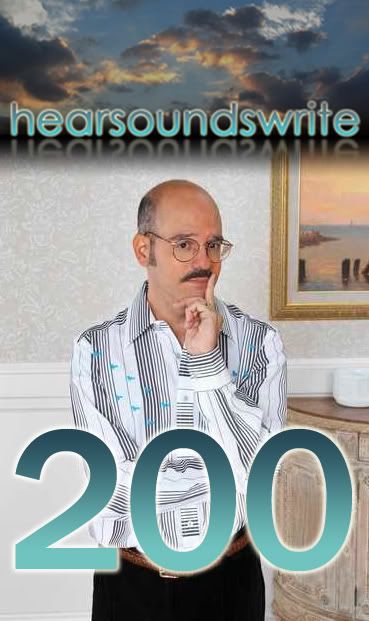 Even casual readers should know by now I'm a firm believer in lavishing praise upon our accomplishments. So congrats to OURSELVES for 200 posts (The Hold Steady announcement made 200). And less than a year after
number 100
! Granted, this being our 4th calendar year and all, that isn't all that impressive. But consider the following: We're not yet three years old; all contributors work full-time jobs; we make absolutely no money on it; and our average monthly post count is on the rise (we already have more this year than in all of 2007!)
I could go on, but by all accounts, we haven't done so bad! I'd imagine we've exceeded the average blogospheric lifespan by at least fifty or so posts. How many blogs go derelict after a few months? Plenty--I know from experience.
So thanks to all the readers who follow us, have added an RSS feed, or just stop by for a few minutes every month. Even if it's only a few people steadily, I still feel like my efforts are validated with each comment, poll vote, etc. It's a big internet with a lot of resources, so there's no use in losing sleep over a lack of followers/comments/etc. I think we write this blog to catalog our own thoughts and opinions more than anything, and to share them with whoever finds their way in. I get a lot of joy out of writing this blog; if I didn't, I'd quit writing it. Hopefully that joy is reflected in the work.
Thanks again folks! See you at 300...