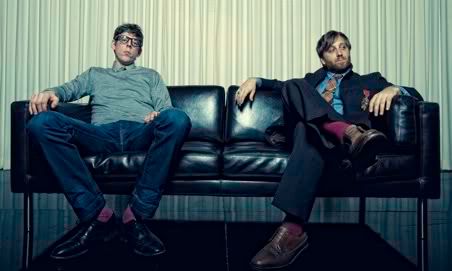 I can't emphasize how fond I am of May. The weather's great, school lets out, the major league baseball season is picking up steam, and I get a birthday card sometimes. Even if I wasn't conscious of the incredible May release schedule, it's a fairly promising month.
But I'll gladly take the new Hold Steady, Broken Social Scene, New Pornographers, National, and Josh Ritter records that'll drop in May, since they're offering. But what's that you say?
Another
new album of interest?
That's right, everyone's favorite Ohio two piece blues-rock outfit
will release

Brothers
, the follow-up to 2008's
Attack and Release
. /tracklisted:
01 Everlasting Light
02 Next Girl
03 Tighten Up
04
Howlin
' for You
05 She's Long Gone
06 Black Mud
07 The Only One
08 Too Afraid to Love You
09 Ten Cent Pistol
10 Sinister Kid
11 The Go Getter
12 I'm Not the One
13 Unknown Brother
14 Never Gonna Give You Up
15 These Days