Welcome back to the Deeper In, a feature I kinda started three months ago, officially started two months ago, and then proudly ignored one month ago. As to the nature of the beast, allow me to quote myself: "It'll be a multi-day series of posts (generally three to five), and they'll be a bit longer than usual." I'm already going to screw with that template, as this go-round I'll be making it a series of short-to-medium posts about a singular topic. And this one will span across two months, even! Without further ado, I give you INDIE MUSIC
MAY
-HEM...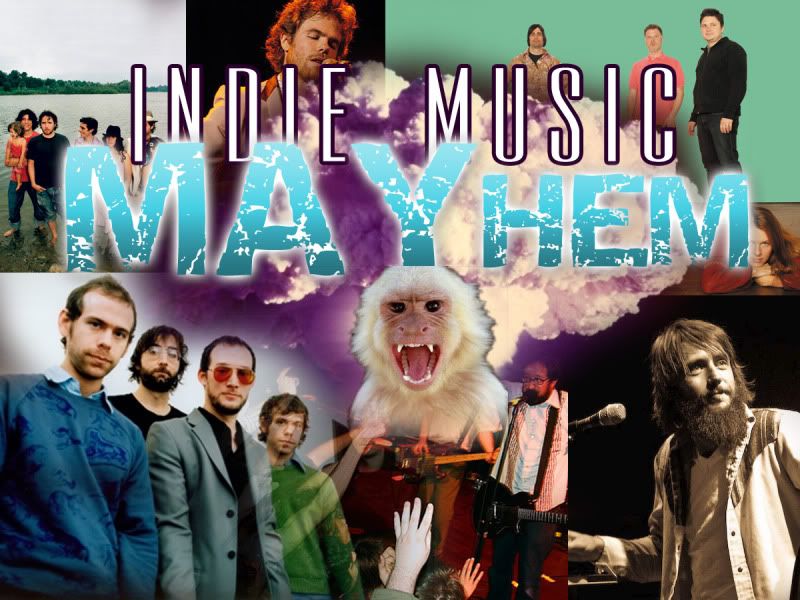 You've probably noticed that in a matter of weeks we enter into the fifth and, so far, most musically exciting month of the year. As I've
pointed
out
repeatedly
, May '10 brings no less than six exciting new releases from some real hard-hitters, as far as this blog is concerned. Throughout the month, I'll briefly profile each of the new releases, and in May I'll review each of them (to some half-assed degree) and, at month's end, declare a champion of HSW's Inaugural (and perhaps final, depending on next year's May slate) Indie Music May-hem.
Of course, I expect an album or two to creep into the mix over the month. LCD Soundsystem, for instance. This is an artist I've somewhat shamefully ignored in years past. But I could certainly see myself giving it a go this time around. However, this does not warrant it a spot in the fray, as I have little anticipation for its release. The six in contention are artists by whom I own/enjoy albums, and thus I consider them worthy of participation.
So keep checking in over the next couple of months to see how things progress. To whet your appetite, let's kick things off right now, with the first profile:
The Hold Steady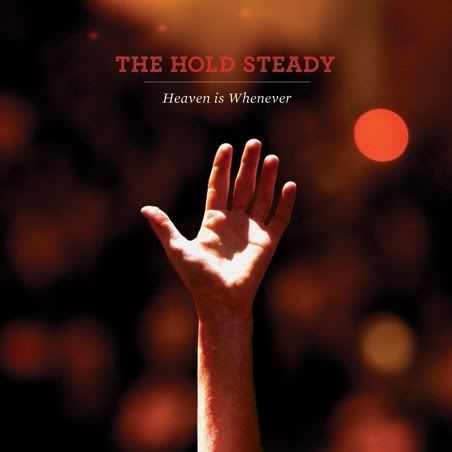 Album:
Heaven Is Whenever

Release Date:
May 4

About the Band:
Minneapolis bar-rockers savant with a penchant for deep lyrics about the dichotomy of reckless youth and religion; set against a wall of rock bombast that'll leave you with sweaty skin and ringy ears.

Last Record:
The pretty darned good but not great
Stay Positive
(2008), unless you count
A Positive Rage
, the 2009 live disc that does little justice to their live show.
Stay Positive
certainly exhibited some of the best qualities of the Hold Steady, but too often it felt like a rehash of
Boys and Girls in America
.

Reason for Excitement:
How couldn't I be excited for a release from a band that's crafted two of my favorite records (
Separation Sunday, Boys and Girls In America
)? THS have earned my anticipation.

Reason for Concern:
Keyboardist Franz Nicolay left the band, so it's possible that the keyboard/piano aspect of THS will be absent on the new record. And of course, diminishing returns. The last album wasn't as good as the one before it. Will the trend continue?
Early Indications:
Several of the tracks are floating around. They're nice, but not top tier. Singles rarely are, right? It's the deep cuts that can make or break an album.

Prediction:
Middle of the pack. I can't conceive a THS record being truly awful. I don't think Craig Finn or Tadd Kubler would let it happen. But I'd be surprised if it wound up as my favorite of the bunch.
Up next, a bunch of Canadians. Stay tuned...