The New Pornographers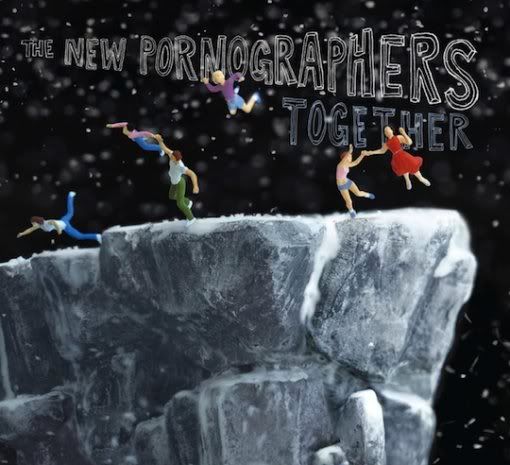 Album:
Together
Release Date:
May 4
About the Band:
Another gaggle of Canadians, most notably featuring Carl Newman, Dan Bejar, and Neko Case.
Last Record:
Challengers
, which I thought was pretty good, although I never got into it quite as much as I should have.
Reason for Excitement:
Neko Case! Also a pretty impressive slate of guests (Will Sheff from Okkervil River, for one.)
Reason for Concern:
Broken Social Scene casts a long shadow. With several other major releases dropping May 4th, might TNP's disc get swallowed up in the chaos?
Early Indications:
The one song I heard, "Crash Years", didn't floor me, but Neko Case has the Midas touch as far as I'm concerned. That aside, I think their brand of artful power pop is the perfect complement to the sense of optimism borne out of the spring warmth.
Prediction:
I think
Together
will land in the front-to-middle of the pack. New Pornos: don't make me look bad!
Up next, an album of the year hopeful...