Band of Horses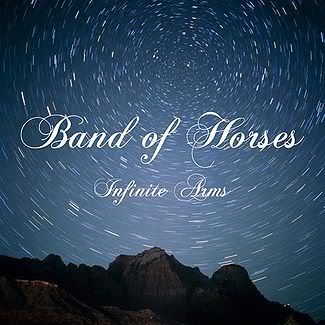 Album:
Infinite Arms
Release Date:
May 18
About the Band:
Neil Youngish rockers led by Ben Bridwell, provider of soaring vocals and lively guitar riffsmanship. Also, they live in Charleston. Hometown heroes, FTW!
Last Record:
Cease to Begin
came out in 2007 and was one of my favorites from the year, despite a few overly sleepy moments.
Reason for Excitement:
Band of Horses is the one band that I'll always associate with my glory years in college. I'll probably always give them a little more credit than most.
Reason for Concern:
They're cheating away from the spacious folk attack that defined their first album, and embracing a more straightforward country/alternative rock approach that can be a bit too safe for my liking.
Early Indications:
The first couple of tracks aren't all-time greats, but I seem to remember some new stuff from the last time I caught them that seemed promising.
Prediction:
When one of your top bands releases and album, you gotta be optimistic. I'm hoping for top 3, but the meat of the album will need to be a tad more succulent than the singles if it's gonna happen.
And that's everyone! We'll have a IMM kick-off post next week. Have a fine weekend, folks!