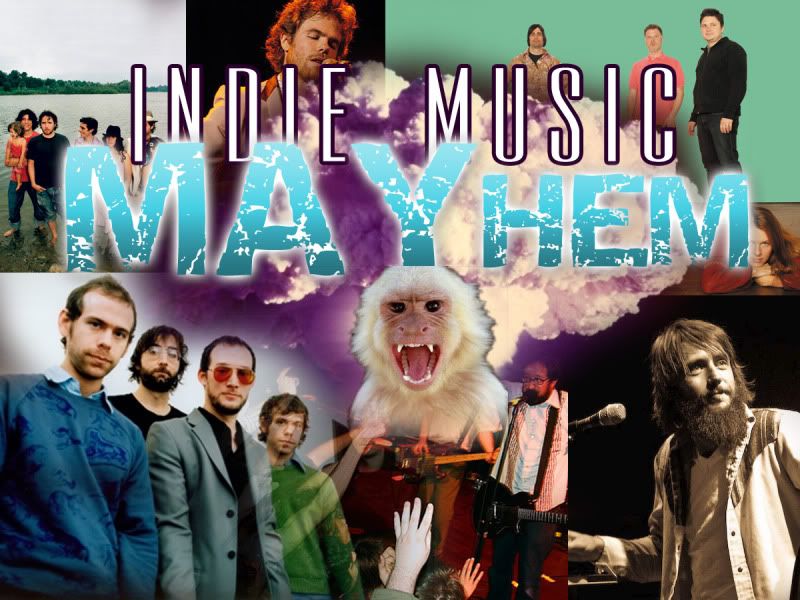 This past Tuesday was the first record release day of the month, and with it brought four of the six contenders:
Broken Social Scene's

Forgiveness Rock Record
,
The New Pornographers'

Together
,
Josh Ritter's

So Runs the World Away
,
and
The Hold Steady's

Heaven Is Whenever
.
High Violet

by the National
drops next week, followed by
Band of Horses'

Infinite Arms
on the 18th.
I'm going to review each record individually without issuing any sort of quantitative ranking. And then at the month's end, I'll dub one of these albums IMM champion (which sounds like some sort of martial arts league). But of course, that's just one opinion. Thankfully, the poll at the right, which 23 folks have already jumped on, will give us the people's choice award.
So prepare yourself for the MAYhem. Look for reviews over the next couple of weeks. Yes I've heard all six albums, and yes I have opinions!