The Avett Brothers
w/Jessica Lea Mayfield
Johnny Mercer Theater (Savannah, GA)
June 11, 2010
The Avett Brothers are getting big. That really isn't too mind-boggling from a musical standpoint, is it? They have an incredible sense of melody and songcraft, and the ability to compose instantly likable songs in droves. As for their recorded catalog: While they've yet to craft a true masterpiece, each album is a buffet-style spread of delicacies. Chances are you won't scoop from every steamtray, but you'll damn sure have second helping of the "Swept Away" casserole.
I'd become acquainted with the Johnny Mercer Theater only a few months prior,
when I saw Wilco play a show
that pretty much made other live bands look silly. Not that the Avetts had anything to prove on June 11th--their live show is probably more buzz-worthy than their music (which says a lot). Think of it this way: I knew they were a must-see live act before I'd even heard a note. But what was fascinating about this gig is that, in all their years touring the region, they'd never played Savannah.
Opener Jessica Lea Mayfield might not have bigger fans than the boys themselves, whose somewhat bewildering emfatuation with the Ohio songstress is no secret. They famously (among fans) covered her go-to song, "For Today", in a youtube clip that can be seen
here.
It's a good song, but I'd never heard her perform it before this gig.
Mayfield's set was like a slow-moving factory belt, plopping out one slowcore twanger after the next. It was nothing short of a relief when she announced the next song--"For Today", of course--would be her last. But what she lacked in variety, she made up for in awkward band members. Of the four gents who comprised her backing band, only two were especially strange: the bassist and the guitarist. They flanked, her by the way, so watching her dully strum between these two gyrating minstrels was like watching some kind of strange performance art. The bassist stood no higher than five and a half feet, and sported a lush red mane that fell to his leather jacket-clad shoulders. His legs were stuffed into skin-hugging jeans and laceless black boots. But it was his stage presence that took the cake. Whilst rudimentarily plucking his red Fender bass, he would bend slightly at the waist and sharply at the elbows, squeezing his knees together and tip-toeing across the stage. He resembled a marsh-bird strolling through high reeds. He looked downright constipated.
But he was downright tame compared to the guitar player at Mayfield's left. He was tall and thin, looking like a Freaks and Geeks extra, yet rather unremarkable attire-wise (save for a yellowish cowboy hat.) But the guy was a master of guitar wankery. The bassplayer might have walked weird, but at least he was calm about it. This guy was fucking
nuts
. While his bandmates slogged through Mayfield's set, the guitar player tore at his axe, conjuring an array of asinine facial expressions. But what truly struck me was how shaky his playing was! His sound was all awash in distortion and delay, but it couldn't mask some missed notes, unimpressive scale runs, and silly fretboard theatrics like Hendrix trills and tap-soloing. Yes,
tap-soloing
during a
Jessica Lea Mayfield song.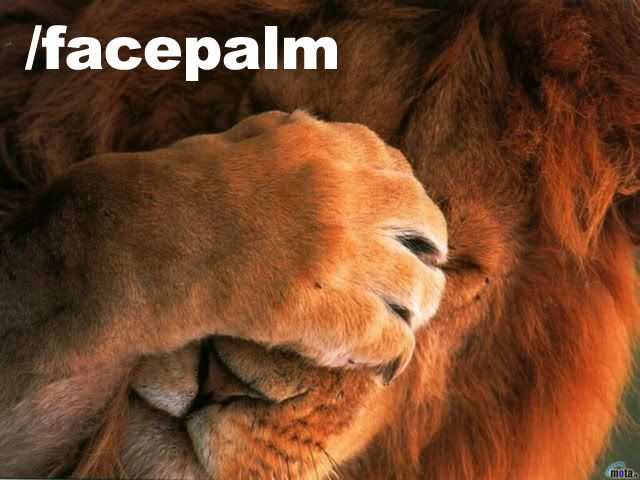 Anyhow, they left and on came the boys, firing into the concert-standby "Paranoia in B-Flat Major". The band was positioned about ten or fifteen feet back of the edge of the stage, but they routinely made use of the space, sending the first few rows into a proximity frenzy. I've seen four Avett Brothers shows now, and Savannah raised the bar. Sure, it didn't hurt that I was close enough to get a handshake and a nod from Scott Avett before they left the stage (as did my girlfriend, who nearly fainted), but the five-star setlist cemented it. Culling tunes from each of their major LPs and EPs aside from
Carolina Jubilee
, we witnessed a two-hour reminder of why we love the Avetts. The joy they take in performing is evident, and the band seems as appreciative of the live experience as the audience is. You get the feeling they'd be just as energetic and unhinged even if they were playing to an empty house.
Just a few notes, since I've already blogged about Avett
shows
extensively
:
Song of the night had to be "Pretty Girl at the Airport", the Seth-penned ballad to which "Laundry Room" probably owes its tender approach. Seth's other
Mignonette
standby, the silly-yet-goodhearted "At the Beach", was also played. A trio of tracks from the
Gleam
EPs showed up: "Backwards in Time", an ambivalently received "Yardsale", and finally a Scott-solo performance of "Murder in the City" that provided the night's best moment. During the roaring finale of "Pretty Girl From Chile", Scott strayed a little too far from his pedal rig, ripping his chord straight out. He re-plugged, and went on to break two strings. At the song's end, Seth made light of it, saying "On the four-string, partially plugged-in guitar, Scott Avett!"
The encore was a couple of songs I could have gone without: Live staple "Go to Sleep" and the title track from last year's
I and Love and You
. They're both fine, but I would have swapped them out for "Kick Drum Heart" and "Talk on Indolence". But these are but petty gripes, because it was overall a damned fine show. So good, in fact, it was cause for one, er, hyper-fan to place it in the top five of her 78 (yes, 78) Avett live experiences. But still, top five!
After the show, we ventured back with roughly eighty others to try to score a picture or a handshake, but alas, the band eschewed meet'n'greets to hit the highway to Bonaroo (understandable). We hit the highway ourselves, rolling into Charleston at around 2 AM. So the Avett's first gas in Savannah was a complete success. At one point, Seth said "This may be our first time here, but it certainly won't be our last", which of course was received with a steady hoot-and-holler chorus. Sure, it smacks of rock show pandering...but he might just have meant it. The crowd really was as fired-up as I've ever seen at an Avetts concert. As they should be; they've waited patiently for a show of their own, and now they've got a classic to boast.
Here's the setlist and some iPhone photos that do little justice to the overall performance:
Paranoia in B Flat Major
I Would Be Sad
Head Full of Doubt
The Fall
Distraction #74
Die Die Die
Pretty Girl at the Airport
Backwards With Time
At the Beach
The Perfect Space
January Wedding
Salina
Pretty Girl from Matthews
Murder in theCcity
Shame
Pretty Girl from Chile
Yard Sale
And It Spread
Laundry Room
E:
Go to Sleep
I and Love and You
And some pictures:
Other Johnny Mercer Theater Reviews:
Wilco