Holy smokes, what a year for music so far. And I'm referring to quantity, not quality -- not to say there hasn't been plenty of quality tunesmanship to be heard in these six months past. I've spent time with around thirty albums, give or take, which is a good deal higher than usual six months in. We've seen releases from established big-guns as well as fledgling buzzmakers; some have resonated, others flopped floorward like undercooked spaghetti. But suffice to say, I've had no shortage of freshly pressed music to get my analytical juices flowing.
Almost more staggering is that this is HSW's fourth MTTY Awards! This year I'm going to do things a smidge differently, what with the higher volume of discs. I'm going to break it up into two days: First I'll roll out my "10 Best So Far", and then follow that with all the ancillary awards like "Best live show", "best songs", and so forth. So without further ado:
10. Spoon - Transference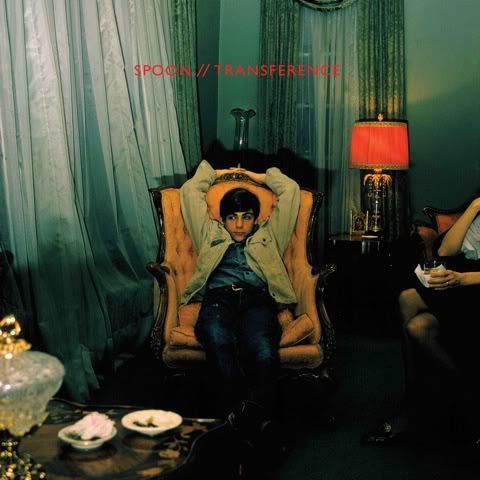 Reliable indie rock workhorses released Transference back in January, but it's a satisfying soundtrack to the summertime heat. It's nothing particularly revolutionary for the boys, and perhaps a tick down from Ga Ga Ga Ga Ga, but it's still a fine album that deserves to stand shoulder to shoulder with the rest of the Spoon catalog.
9. The New Pornographers - Together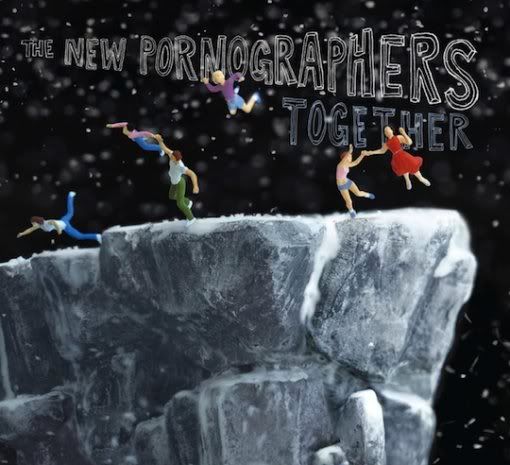 After a few years of solo endeavors, Carl, Neko and crew reconvened for some new Pornography. Together is a rich slate of power pop, at once campy, slick, and energetic. The divine ginger steals the spotlight, putting the best pipes in the business on full display.
8. The Hold Steady - Heaven Is Whenever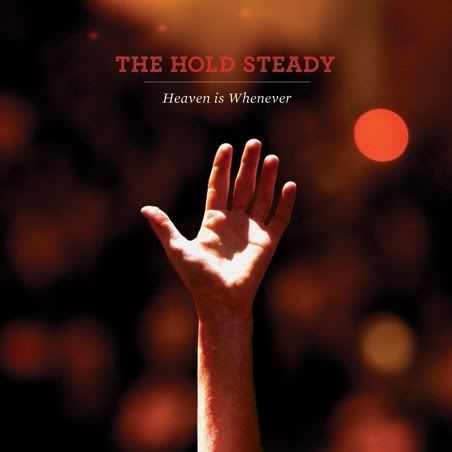 In the months leading up to Heaven Is Whenever, there were all these hints dropped about it being a less anthemic, more studio-centric effort than ever before. I was prepared for some unholy hybrid of Kid A and Greetings from Asbury Park, but instead I was greeted with a Hold Steady album, just with some subtle studio tweaks and Craig Finn singing (in lieu of talking) a bit more than usual. Hey, that'll work too.
7. Beach House - Teen Dream Question: Has Pitchfork ever referenced this band without using the term "dream pop"? Probably not. But it's an apt description of the band's sound, and this certainly holds on the new album. Victoria Legrande's booming vocals carry the album, which wanders at time, but for the most part glides through lush fields of hazy keys and tinkly guitars. Dream pop, indeed.
6. Broken Social Scene - Forgiveness Rock Record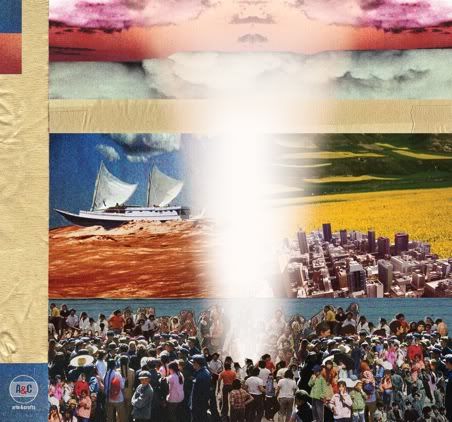 BSS returned on the same day as fellow Canadian power poppers The New Pornographers, unleashing Forgiveness Rock Record. Its strength is in its sequencing, a masterfully arranged plotline of moods and tempos. The album starts with bombast and pop flare, experiences a moody downswing, and reemerges with gusto. By the time the Big Starrish "Water In Hell" is raging, it feels like the party scene at the end of the movie.
5. Vampire Weekend - Contra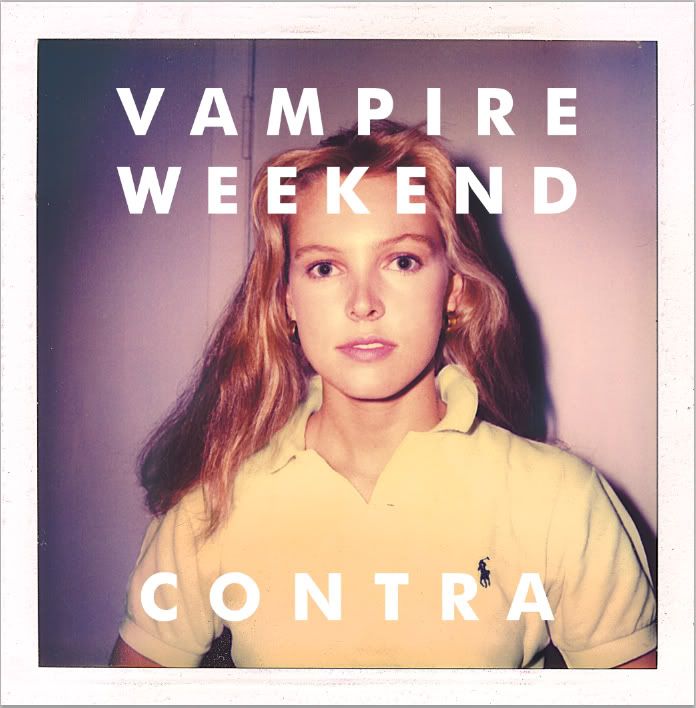 Say what you will about the New England prepsters, but they can write a goddamned hook. And that, friends, isn't easy. I'd wager each song from Contra has been on repeat in my skull at some point this year. We see a marked progression from their debut, I'd even call it a maturation. No more is there the mindless spazz-pop of "A-Punk" or the Simonesque "Cape Cod Kwassa Kwassa"--both endearing songs, of course. But Contra features more deliberate, unified songs, and as an album it feels much more coherent. Call me crazy, but I think it's a vast progression for a band that could probably make a fortune running in place.
4. Titus Andronicus - The Monitor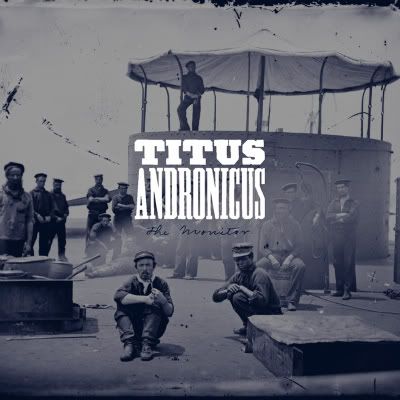 Every year needs an excellent concept album. Look no further than Titus Andronicus' Civil War-themed opus. It's a long haul, comprised of angsty-anthems clocking in at five, eight, even fourteen minutes. There's no room for singles, throwaways, anything of that nature. Just an hour long march inside the manic mind of a post-adolescent soldier or modern-day outcast; sometimes its hard to tell which side of the metaphor we're hearing. It demands much of the listener, but the reward is great for fans of raucous and rootsy alt-rock.
3. Tallest Man On Earth - The Wild Hunt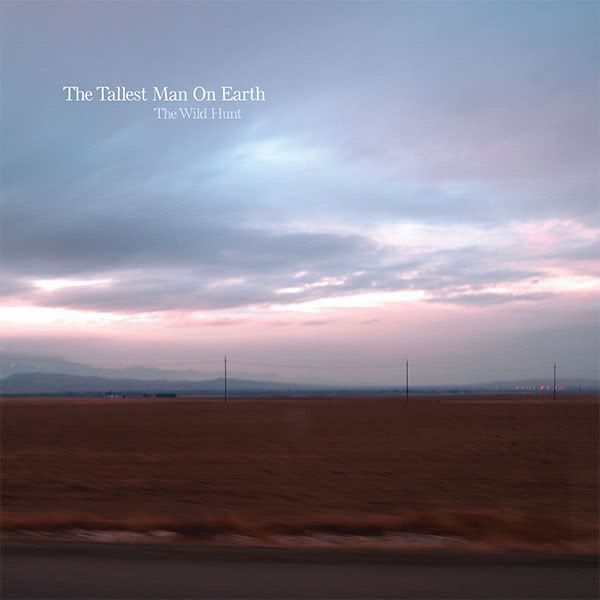 With so many Dylan clones pounding out chords around the world, it's easy to write off any songwriter who sings with a nasally growl. But Kristian Mattson sings with an unaffected confidence that might lead you to believe he's never even heard of Bob Dylan. Of course, this is an absurd statement, but it's clear Mattson isn't concerned with his similarity to Zim. The Wild Hunt is a simple but emphatic folk record, lyrically dense and running with the traveling songwriter archetype. Easily the best singer-songwriter album 2010 has seen.
2. Local Natives - Gorilla Manor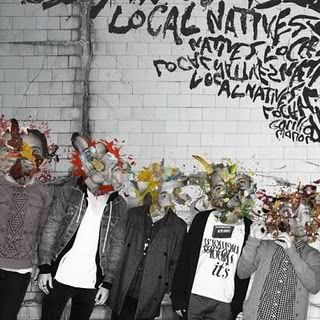 While it was an '09 release across the pond, the Local Natives' debut dropped back in February in the states. I can't help but think of the Fleet Foxes when I hear the vocal arrangements. But if the Foxes wander the forests of the Pacific Northwest, then the Natives stroll the streets of San Francisco. Theirs is a decidedly more urban flavor, is what I'm saying--not urban in the hip-hop sense, but in the non-rural way. Gorilla Manor doesn't short us on catchy tunes and soaring arrangements, and the lyrics are peppered with knowing minutia that give the album a structural integrity, both providing instant appeal and rewarding repeat listeners.
1. Phosphorescent - Here's to Taking It Easy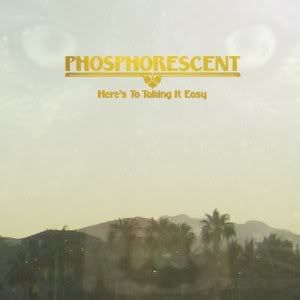 I am an absolute sucker for crushing lyrics set against a sort of slow-burning Americana backdrop. And so goes Phosphorescent's new one, Here's to Taking It Easy. Matt Houck's vocal style--a cooing everyman that cracks at the corners, in the vein of Will Oldham--blends sweetly with the album's breezy arrangements, be they horn-heavy Dixie romps or ballads ribboned with pedal-steel. It's not a particularly long or dense album, but one that you won't mind restarting after the final strains of "Los Angeles" fade. While I could see the disc being surpassed by year's end--even by lower-ranking entries on this list--for now, it's the perfect LP for the baking summer twilight.
Honorable Mention: Black Keys, Brothers; Blitzen Trapper, Destroyer of the Void; The Eels, End Times; The National, High Violet; Toro Y Moi, Causers of This
Part 2 tomorrow, when I divulge our disappointments of the first half, best live shows of the first half, the "New to George" award, and the "Most Likely To Crack the Top 3". And if you're interested, here are the Midway Awards for the past three years:
2007
,
2008,
2009
. Of note: Only 1 of my "Most Likely to Crack the Top 3" selections actually did (2007's Iron and Wine release,
The Shepherd's Dog
, which was my top album from that year).
Until tomorrow!