Welcome back for yet another edition of a musical lookalikes, a mindless feature we cobble together every few months.
So guess what? It's baseball season, folks. Of note this year: Lots of no-hitters. They're already calling 2010 "The Year of the Pitcher", although
Deadspin alleges
that it's really not that different from any other year. At any rate, balls are flying, bats are cracking, and Carlos Zambrano is going apeshit in the Cubs dugout. Ah, summer.
Now,
it's already been a great year for baseball as far as I'm concerned
. But it's only getting better, as my favorite team the Atlanta Braves are in first place and looking every bit like a contender. So I thought, why not capitalize on their buzz and work some Braves fanboyism into the blog?
I needn't look further than Braves' third baseman and Cooperstown shoo-in
Chipper Jones
. He isn't having a career year or anything, but he's a leader on a team that would love to win one for outgoing manager Bobby Cox. Chipper bears a striking resemblance to alt-country trailblazer
Jay Farrar
, whose work with Uncle Tupelo and Son Volt would get him on the first ballot for a hypothetical Alternative Country Hall of Fame: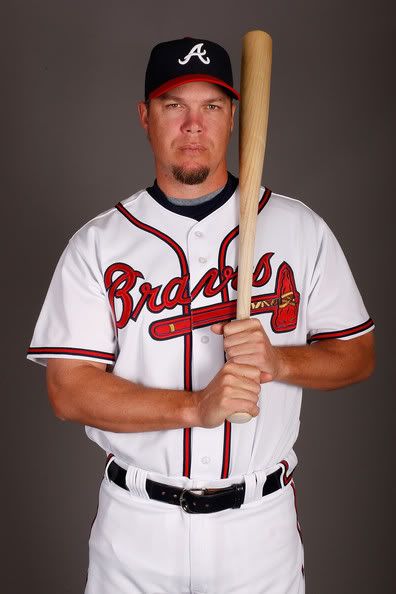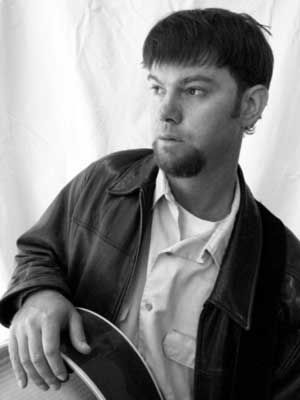 Chin goatee, piercing eyes, arched brows, rounded nose, intense expression, well-manicured sideburns--it's the total package folks. Less likely: Farrar sharing the stage with Tweedy again, or Chipper hitting a stand-up triple?