Pitchfork does a neat feature called 5-10-15-20 wherein they interview prominent (or semi-prominent) musicians to discuss what they were listening to at each 5 year interval of their life thus far. Since the two things that keep any blog rolling are plagiarism and narcissism, I decided to lift the feature and apply the feature to myself. I'm justifying this because, in some ways, it overlaps with my The Things You Can't Forget feature, which involves memories that have specific songs attached to them. So if it helps you accept it, think of it that way.


Anyway, please feel free to add your own 5-10-15-20 selections to the comment section.
5: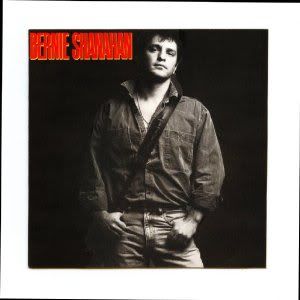 Bernie Shanahan
- Bernie Shanahan Band
My grandparents lived in a speck of a town called Bethlehem in western Connecticut, and as children it was a proverbial Utopia for my brother and me for so many reasons. Their house was an enormous, aged bungalow nestled in shadowed woods along Lakes Road which raced in crests and troughs through the pastoral terrain.
You never know who'd be there, either. My mother has ten siblings, most of whom still lived in the area. Any number of them might be milling around the old house during our visits, and there'd often be a dozen gabbing Brooklynites smoking cigarettes and spooning out pasta while my brother and I bogarted my uncle Matty's Nintendo in the den.
He wasn't always there, but sometimes my Uncle Bernie would show up. Bernie was a musician and he lived in New York City. When I was a kid, that's about all I knew about him. He'd usually wear jeans and boots. Sometimes a leather jacket. Naturally, I thought he was a god. He'd go sit at the old wall piano in the sprawling living room and play. I loved listening to him fill the halls and rooms with music, and I'd go back home and brag to my friends that my uncle was a rock star. He made an album. He'd had a video on MTV. All true, actually. And while he never made it as big as he deserved to, he still made an incredible rock record, one that holds up to this day.
It was an album my family played to death, on car trips and at home, on cassette and on CD. I even have it on vinyl now, believe it or not. But no matter how I listen to the record, it'll always remind me of my younger years, our trips to Connecticut, and that wonderful house.
10: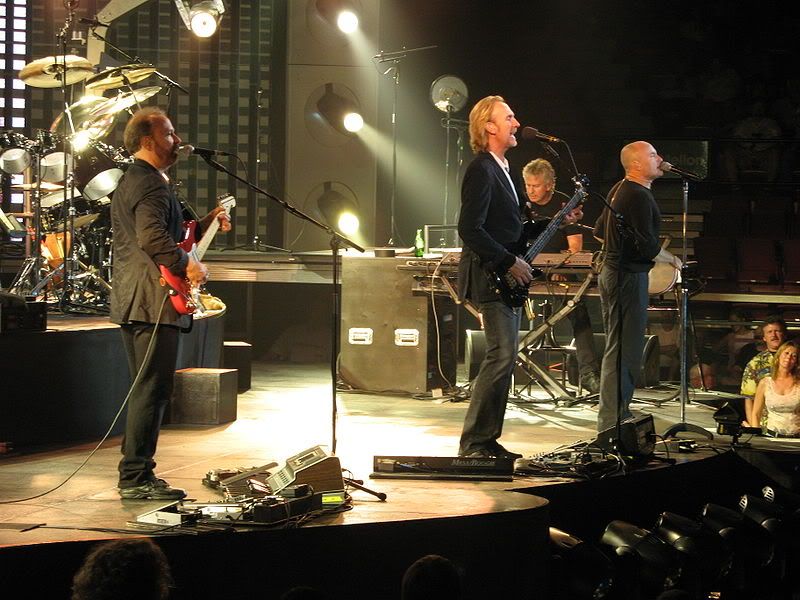 Genesis, Invisible Touch,
and
We Can't Dance
- Genesis
When I was ten, my family moved from Charleston to Monterey, California. Despite having several musically-inclined uncles, my nuclear family didn't put a premium on it. My father played a bit in high school, and he still had an old nylon-string guitar. He'd break it out once in a blue moon to play a Neil Young song or something, but it mostly sat in its case. My brother and I were never in the school band or took piano lessons. Moreover, we were also pop-culturally challenged. We didn't listen to new music. I remember seeing an ostensibly famous person in a commercial in 1996, asking a friend who it was, and being ridiculed for not knowing it was LL Cool J.
So what was I listening to? Genesis, goddammit. And not Peter Gabriel's art-rock version, but Phil Collins' pop-rock ensemble most well known for hits like "Invisible Touch" and "I Can't Dance". But don't let it be said that they were mainstream hacks; there were still plenty of synthetic prog-rock epics that were worth their salt.
My brother became obsessed with the band--mostly the three-album run that included
Genesis
,
Invisible Touch
, and
We Can't Dance.
I ultimately followed suit, although I never quite embraced Phil's solo stuff the way he did. Still, it was rare that Phil Collins wasn't wailing over my mom's car speakers during our time in California.
15: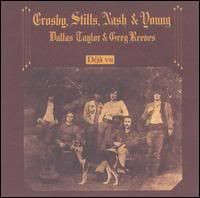 Deja Vu
by Crosby, Stills, Nash and Young
My Led Zeppelin obsession was ramping up, and I'd spend much of the next three to five years wearing out every Zeppelin album (even
Coda
). Still, when I think back to my mid-teens, all pimply and awkward and a year or so into my guitar immersion, I'm proud to say my most played album was
Deja Vu
by Crosby, Stills, Nash, and Young. Proud, because it's actually considered to be a masterpiece by many. It also features, in my opinion, one of Neil Young's best songs, "Country Girl":
I don't really have much of a story about the album, other than the fact that I listened to it ad nauseam because it was about all I had. I still wasn't big into to new music, much less anything on the indie scene--it pains me to think that
Kid A
, Ryan Adams'
Heartbreaker
, and Elliott Smith's
Figure 8
all came out that year and I was none the wiser. I was at least sharp enough to realize that most of the music on the radio was garbage, and I instead retreated to classic rock for the next three years or so.
20
: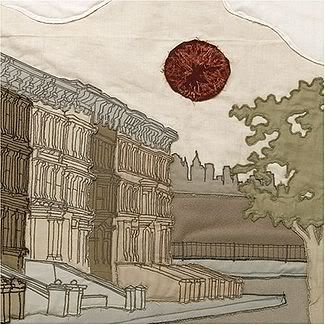 I'm Wide Awake, It's Morning
by Bright Eyes
It was the summer of 2005 and I'd just gone through a rather confusing break-up. I found myself single, home from school, and on the precipice of really grasping music. I'd already immersed myself in Ryan Adams--this was the summer of
Cold Roses
, after all--and I was expanding my interests to the likes of Wilco and Radiohead and Jeff Buckley and other alternative standbys. Bright Eyes was a band I'd heard of, and I perceived that they were most closely associated with preening emo-types. But the buzz for the new album was too loud to ignore, and I picked up
I'm Wide Awake, It's Morning
.
That summer, as with the two before and the one that would follow, I worked for the recreation department in my hometown of Mt. Pleasant, South Carolina. It wasn't difficult, and the hours weren't bad, but it could get brutally hot. You'd go to your field, get your scorekeepers situated, make sure the games started without a hitch, and then try to stay occupied for three hours. Thankfully, this was the first summer during which I owned an iPod--it was an iPod mini, which could hold around four gigs of music. I loaded ten or fifteen albums on there to start, but
Wide Awake
was pretty much the only one I listened to. While I had to warm to Conor Oberst's voice, it was his songwriting ability that won me over. It didn't hurt that the album's alt-country aesthetic was right in line with what I was listening to at the time. And when Conor belts, "The sound of loneliness makes me happier", there isn't a conflicted 20-year-old alive who wouldn't identify with it--no matter how trite it may one day seem to an adult mind.
25:
Current Interests
Well hell, I'm 25 now. So I guess this boils down to "What have I been listening to lately?" My current obsession is the Louvin Brothers, the storied country duo whose flawless close harmonies and dark subject matter are the stuff of legend. The Arcade Fire's new album,
The Suburbs
, is a strong contender in my book for album of the year. I wish I had more to offer, but give me a pass, as I've only been 25 for three months (today, actually).
***
So there's mine. What about you?