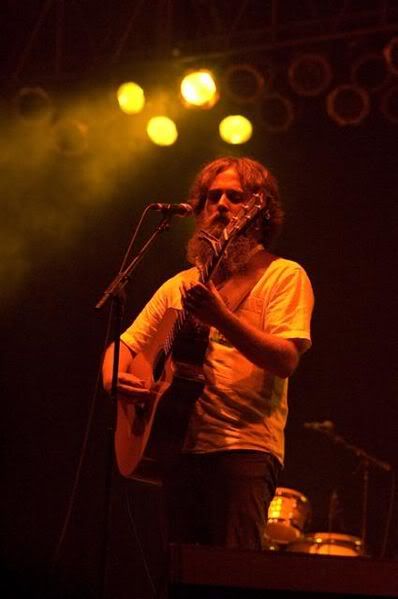 We're not a news source, so I try not to overwhelm this board with newsflashes. Maybe 2 or 3 a month, max, deal? But this one's worth it. Back in 2007, South Carolina boy Sam Beam released his third LP as Iron and Wine.
The Shepherd's Dog
was
our first "Album of the Year"
, actually. But it's been a long time since we've heard new stuff from the sleepy folk-rocker (
not bitch folk, dammit!
), unless you count the
excellent rarities & b-sides comp

Around the Well
, from last year.
Fear not, because
Kiss Each Other Clean
will be one of the first big splashers of 2011. I know nothing beyond that at this point, but let's hope it delivers the way I expect it to. They're a pretty low-risk kind of act, generally only releasing well-conceived and carefully arranged material. They've set the bar high, though, so let's hope they can maintain it. Also, it's crazy that 2011 releases are already being discussed. Where does the time go!?