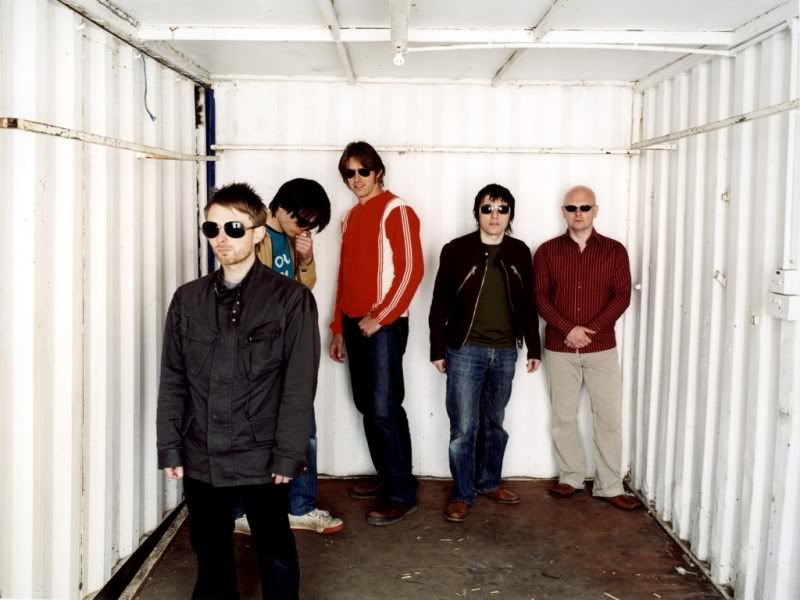 Hey guys, remember
two posts ago
when I wrote this:
"If 'Paranoid Android' isn't in the top ten [of Pitchfork's Top 200 Songs of the 90's], I'll eat my hat..."
Lo and behold, Radiohead's alt-rock anthem came in at #4. Which seems adequate. Look, I can't claim to be an authority on good music from the 90s. I spent half the decade under the age of ten, and I certainly wasn't a cool enough teenager to listen to music that was both good and new. But I remember the big hits, and have played a good bit of catch-up in the past decade or so. But to me the 90s were defined by Mortal Kombat, Little League, and being shorter than pretty much everyone.
That said, here's the top 10, and along with my opinions on each song:
10. Weezer, "Say It Ain't So"

-- Good choice, although I'm surprised the Forkers didn't go with something from the

Pinkerton

, the appreciation of which is sort of the litmus test for a real Weezer fan. "Across the Sea" and "El Scorcho" wouldn't have surprised me.


9. Beck, "Loser"

-- Again they go big hit, but I don't blame them. "Loser" seemed to be an era-defining sort of song from a guy who's had an incredible amount of lasting power. Would anyone have guessed it?


8. Aaliyah, "Are You That Somebody?"

-- I remember when she died. That was sad. That said, I know nothing about her music.


7. Neutral Milk Hotel, "Holland 1945"

-- Excellent choice. While my personal favorite from NMH is "Ghost", I can't argue with Pitchfork's selection.


6. My Bloody Valentine, "Only Shallow"

-- This is a band I've carelessly overlooked, so no comment.


5. Wu-Tang Clan, "Protect Ya Neck"

-- I do not listen to hip-hop and certainly wasn't listening in the 90s, so I can't claim to know this one either.


4. Radiohead, "Paranoid Android"

-- C'mon, it should have been #1.


3. Dr. Dre [ft. Snoop Doggy Dogg], "Nuthin' But A G Thang"

-- I felt extremely white writing that. Of course I remember this one, but again I don't feel qualified to comment on it. I'm sure it's worthy.


2. Pulp, "Common People"

-- Like My Bloody Valentine, I've sort of overlooked Pulp, but I did watch the Youtube video and I would agree that this is an excellent song.


1. Pavement, "Gold Soundz"

-- Great song, but the best of the 90s? I'm not sure it's the best song on

Crooked Rain

,

Crooked Rain

, but it does have that warm, breezy quality that makes it go down smooth. Should it have been ahead of "Silence Kit" or "Range Life"? Pitchfork thinks so.
I would have liked to have seen a Tom Waits song make the list--let's not forget
Mule Variations
was a 90s release and features some of his most celebrated work--but I have no major qualms. Hey, it's just a list. It's an unscientific hit-grab that means nothing in the grand scheme of things, right? In conclusion, "Paranoid Android" should have been #1.