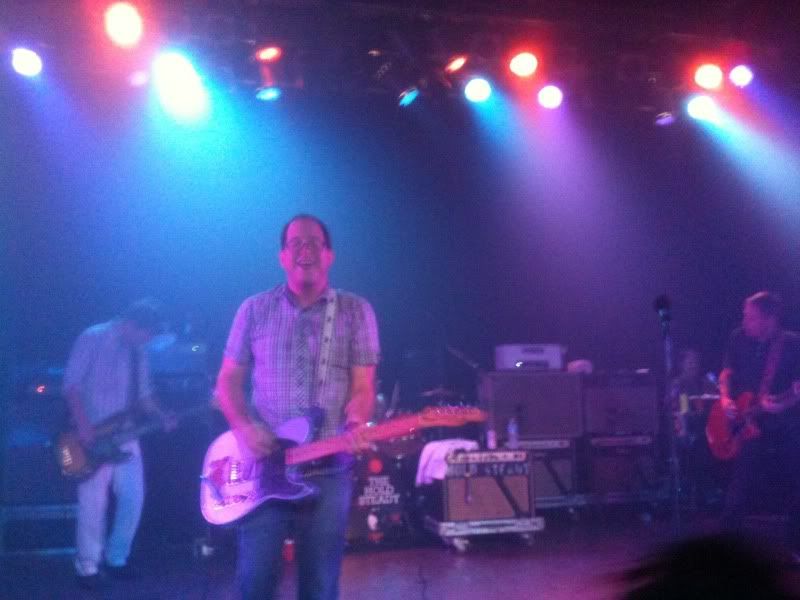 The Hold Steady
w/Wintersleep

The Music Farm (Charleston, SC)
September 27, 2010
"Chicago seemed tired last night!"
This lyric is the namesake for the third-to-last song on the Hold Steady's titanic second album,
Separation Sunday
. When I saw them on Monday night, they played the song. I couldn't help but think that the lyric might be invoked the next morning by some folks in attendance, only replacing "Chicago" with "The Hold Steady."
Just to set the record straight, Craig Finn was an absolute joy to watch. He was completely engaging and charismatic as always. It was the rest of the band that appeared rather sedentary. Tad Kubler--a blistering guitar player who's earned the right to hop on a monitor and bust out some over-the-top posturing--kept his eyes lowered on his axe pretty much the whole night. It didn't really bother me, but it wasn't hard to notice.
The Charleston City Paper's review
supports my observations.
It's been more than two years since the Hold Steady played Charleston. An understandable absence, since they've been pretty damned busy. In addition to their steady touring schedule, they've made a live album/DVD, shuffled their line-up, played the Colbert Report, and released a fine new LP that
received high marks in our Indie Music MAYhem feature
. It was because of this album--
Heaven Is Whenever
--that I was exceptionally excited for another night of Craig and crew. When they played
The Pour House on James Island in August of 2008
, they were touring behind
Stay Positive
, their then-new album that's aged quite nicely. But now
Franz Nicolay and his awesome mustache are gone
and the band has graduated to the Music Farm, which is three times the size of the Pour House. Considering these factors, how would the updated experience compare?
We thought doors were at seven, so we showed up around 8:15 to find a small line by the entrance. We'd heard a band playing and assumed the opener was on, but someone told us that things were behind schedule, and it was just soundcheck. We waited about fifteen minutes before the line moved. We claimed some territory right up front and waited for Wintersleep, the
Juno Award
-winning rockers from Nova Scotia. The crowd was still thin when the quintent emerged, and I began to worry that the Hold Steady wasn't going to draw a full house on a rainy Monday in Charleston.
Wintersleep is a likable quintet that reminded me of the Tragically Hip and, by extension, REM. Again, their crowd was thin, but I heard some requests and it seemed like most everyone who made it early had their efforts validated. I look forward to exploring their catalog a bit.
The Hold Steady came out twenty minutes after Wintersleep left the stage. The crowd had filled out significantly by then, although I still had plenty of room to shift, which certainly
wasn't the case the last time I saw a show at the Music Farm
. Capacity crowd or no, nothing could faze Craig Finn. "We're gonna have a good time tonight," were his first words to us, just before Tad Kubler set into the slide riff of
Heaven Is Whatever
opener, "Sweet Part of the City". It was one of several songs on which we saw Craig guitarless. This is most likely the result of them having added a second guitarist (Steve Selvidge from Lucero). But Craig relished the freedom, sinking his teeth into every lyric, and air-punching with the crash cymbal.
The setlist was satisfying, and it served as a reminder of what a victory
Heaven Is Whenever
was. Besides "Sweet Side", we heard "The Weekenders", "Rock Problems", "Hurricane J", and "Barely Breathing". A nice serving of newer material, but not oversaturated. The band scratched a few of the two-year-itches that resulted from some unfulfilled wishes from the last show, namely "Southtown Girls" and a semi-acoustic "First Night". (Bassist Glen Polivka's rig went out during this one, and he entertained the crowd with silly antics while techs scrambled to set up a replacement rig--Craig was none the wiser to any of it.)
Incidentally, both these songs are cuts from
Boys and Girls in America
, which almost certainly would have been this blog's album of the year had we been around in 2006. All in all they played six
BAGIA
cuts, including "You Can Make Him Like You", which is just a brilliantly composed batch of lyrics about complacent girlfriends living vicariously through their boyfriends' interests. It's just slathered with dismissive sarcasm: "You don't have to know the inspiring people/let your boyfriend know the inspiring people/you can hang in the kitchen/talk about the stars in the upcoming sequel."
The band also rolled out tracks from
Almost Killed Me
,
Separation Sunday
(song-of-the-night honors go to "Stevie Nix"),
and
Stay Positive
, closing with "Slapped Actress"--something of a tradition by now, if I'm not mistaken. "Sequestered In Memphis" was also a high point, with Craig orchestrating the audience, directing us to shout either "subpoenaed in Texas" or "sequestered in Memphis!"
I can't emphasize enough what a brilliant frontman Craig is. He exudes a Jaggeresque level of expressiveness, pantomiming lyrics and shimmying between lines. He also has the uncanny ability to make eye contact with everyone simultaneously. But my favorite of his stage quirks is his habit of repeating a lyric, spoken word and off mic, after he sings it. It's like, "No, seriously, they've got
cigarettes
where there are supposed to be
eyes!
"
We heard 22 songs in all, and our ears were ringing as we wandered off. At one point during the show, Craig said, "You live in a beautiful place, even in the rain!" Fitting, since we had to spend about fifteen minutes under a nearby awning as the rain dumped on us. It weakened briefly, and we managed to duck into a bar for an after-show beer. But the rain held steady (hur!) and I finally had to make a run for my car so I could salvage something of a good night's sleep before work the next day. I found my car in a lake of shin-deep floodwater. De-shoed and -socked, I waded over, drove around to pick up my girlfriend and her sister, and off we drove.
In summation: I probably shouldn't have started this review off with a gripe, because this gig deserves to be remembered as the basher it was. If nothing else, the restraint of the other band members served to highlight Craig's strengths. It was just more subdued than the last time, and that's an inevitable result of playing a larger venue. While it's a more accessible show, some of the intimacy is sacrificed. But still, it was a knockout performance by a band I love. What more can a fan ask?


Setlist and a bunch of photos, taken with my phone. I have some more on my point-and-shoot, which I'll post when I can:

The Sweet Part of the City

Magazines

Rock Problems

Constructive Summer

You Gotta Dance (With Who You Came To The Dance With)

Hot Soft Light

Hurricane J

The Swish

Barely Breathing

You Can Make Him Like You

Navy Sheets

Chips Ahoy!

Chicago Seemed Tired Last Night

Stuck Between Stations

Goin' on a Hike

Sequestered in Memphis

Stevie Nix

The Weekenders

First Night

Southtown Girls
E:
Your Little Hoodrat Friend

Stay Positive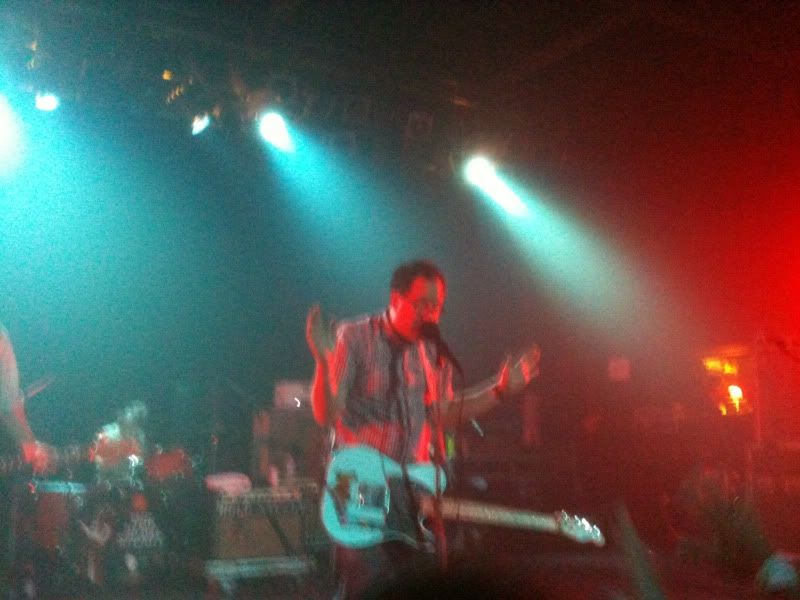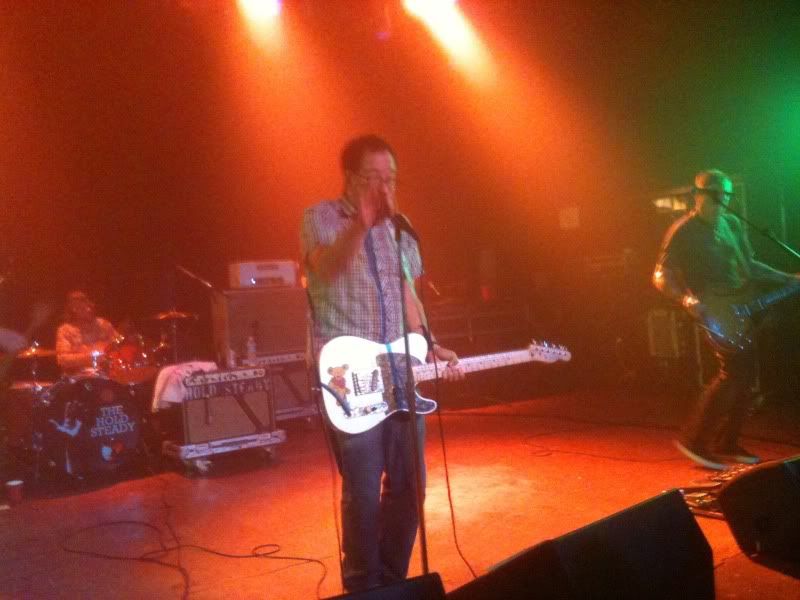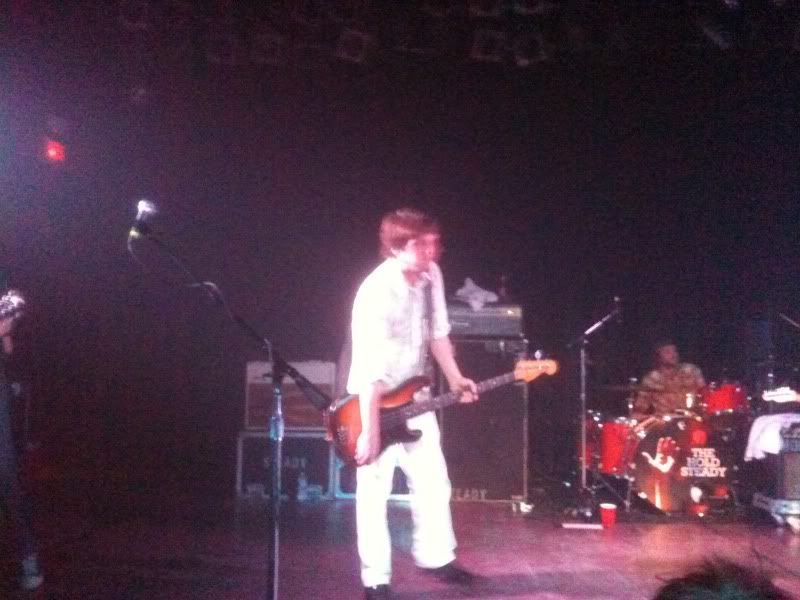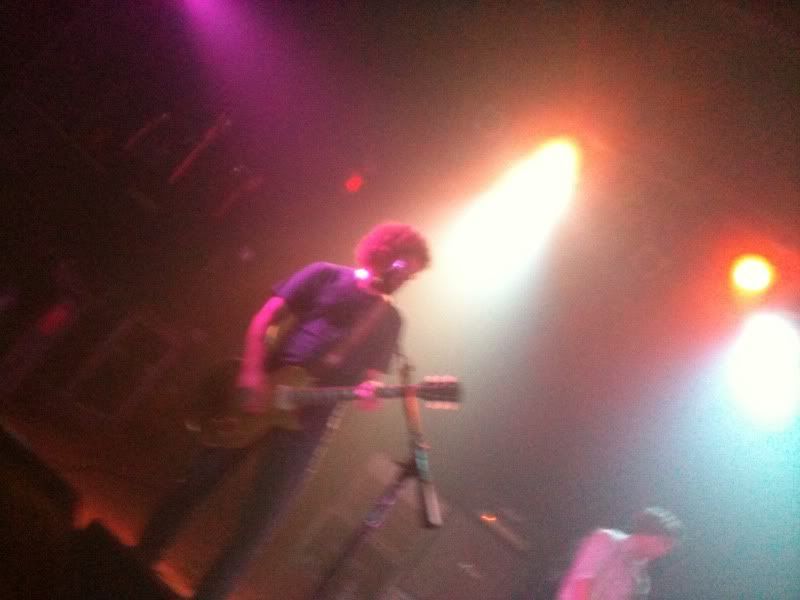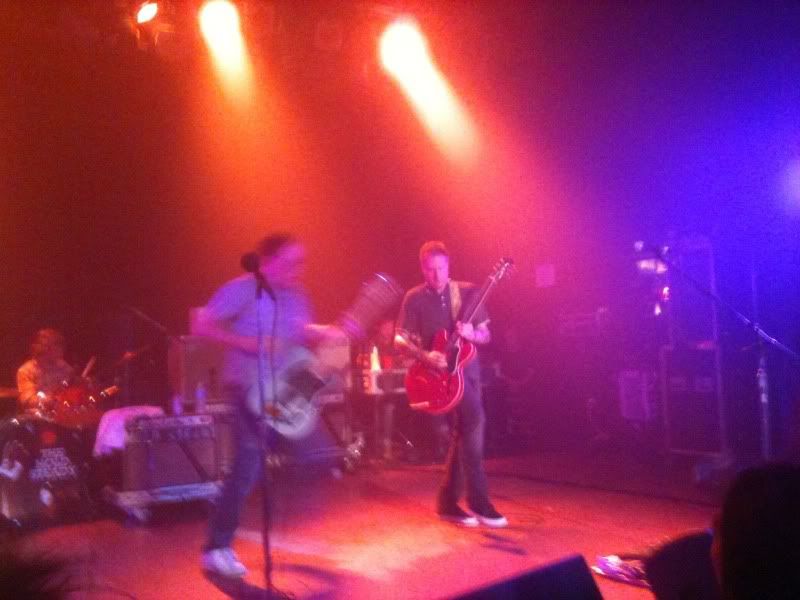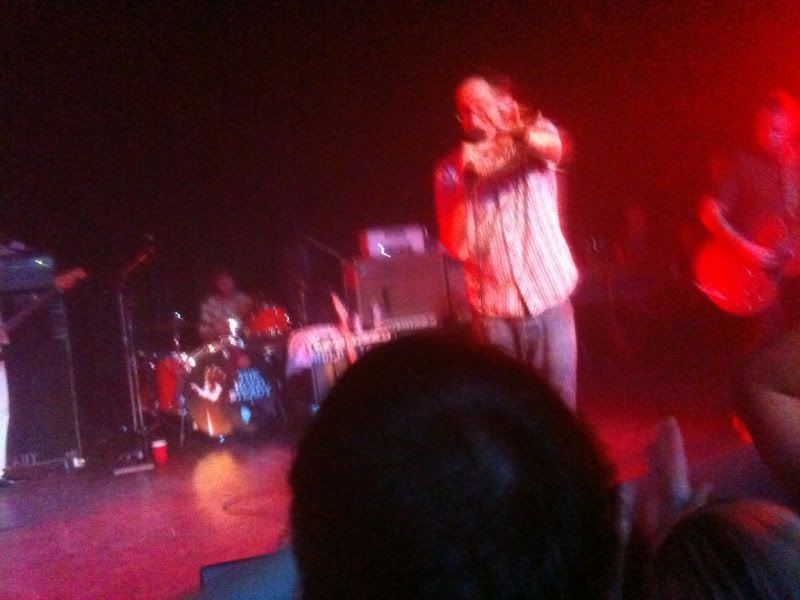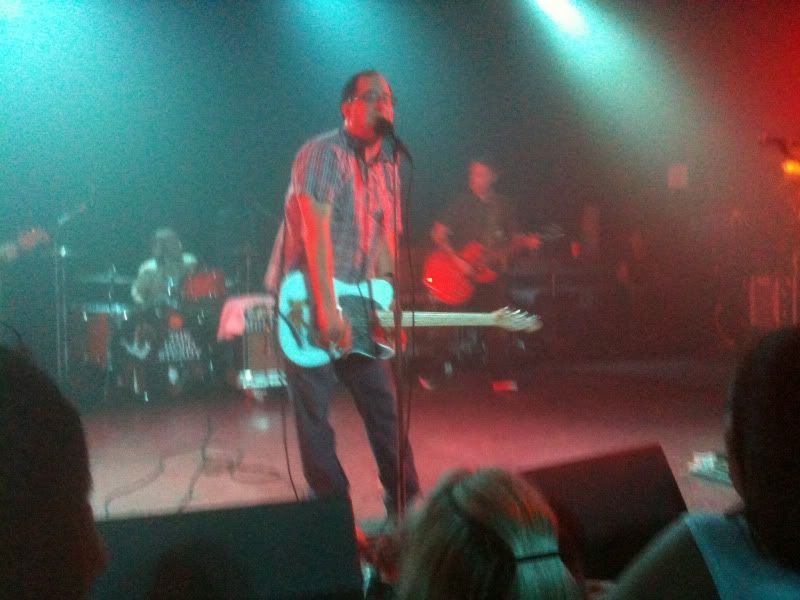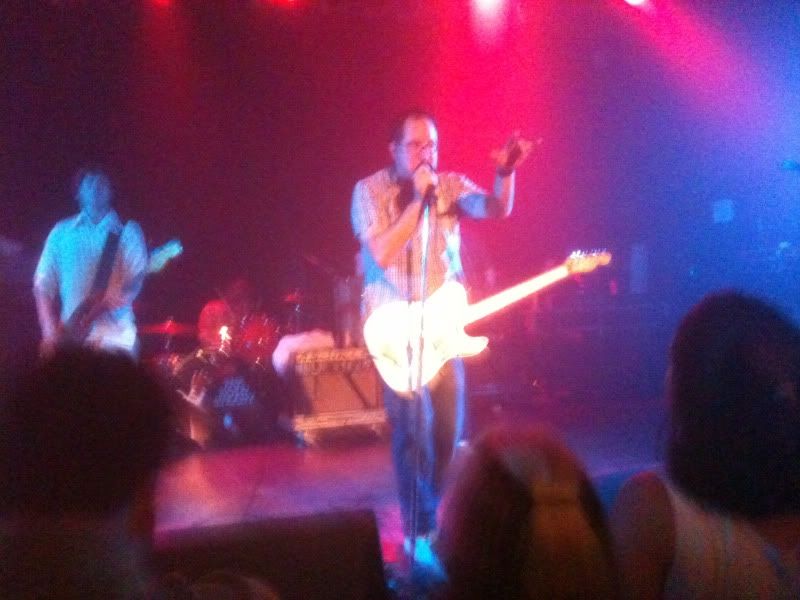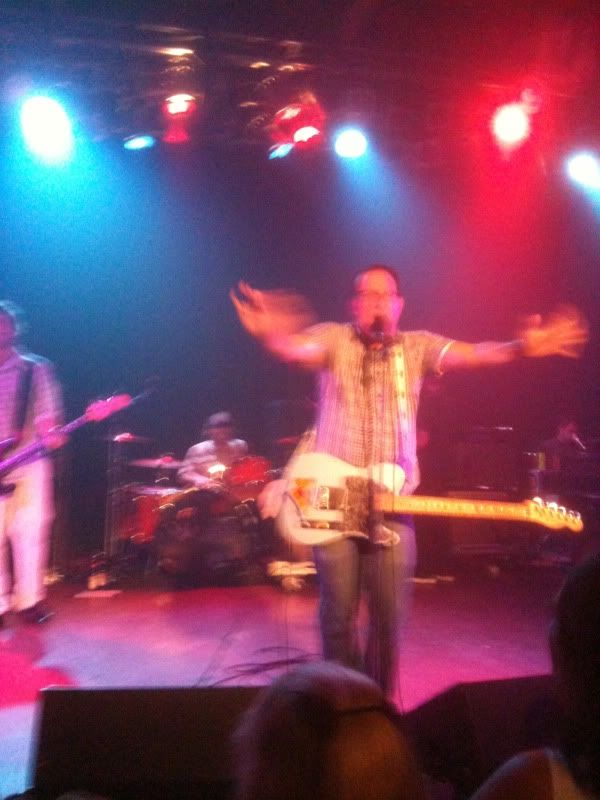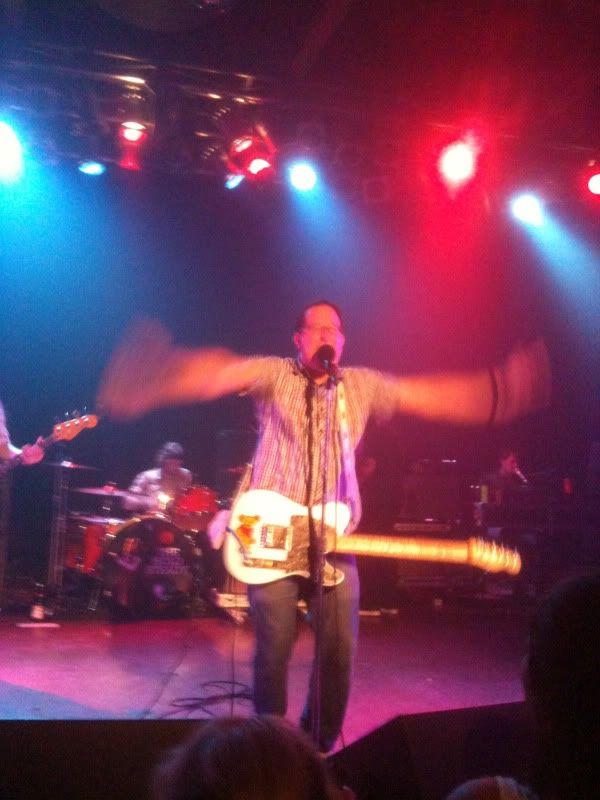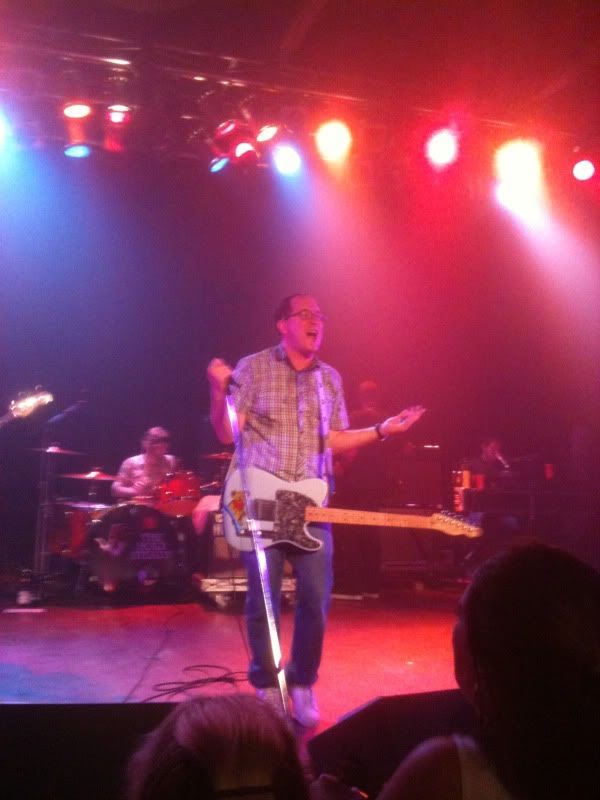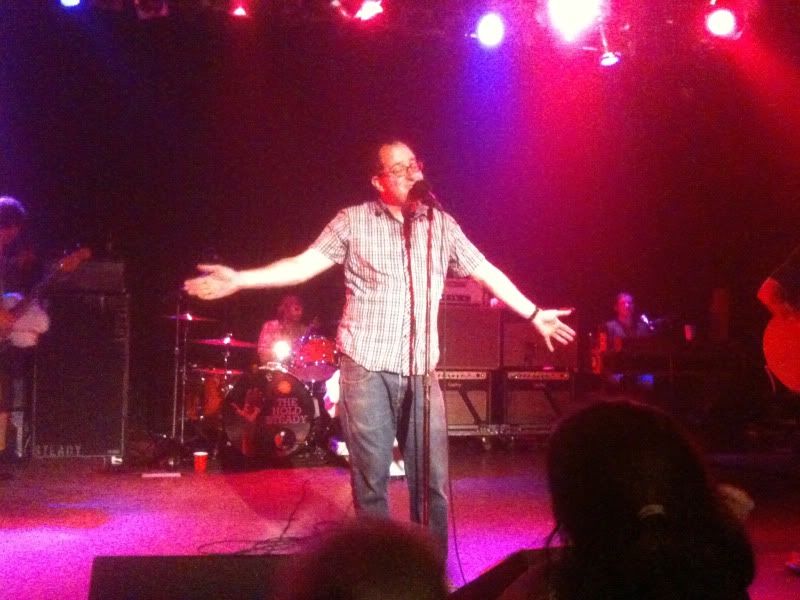 Other Music Farm reviews:
Modest Mouse
Andrew Bird