Among the dozens of quality albums released over the course of the year, a few eggs are inevitably laid. Look, it happens. Sometimes the ladder of expectation stretches into the troposphere, but the actual product only climbs a few dozen rungs. Does a dip in quality signify something greater? Not always. Prime examples are Neil Young and Bob Dylan. Both went through mid-career slumps, and then reemerged in the 90s with some of their highest-quality material to date. So, to any of the artist whose album is about to be mentioned, there is still hope. While your 2010 release was disappointing, I believe in your ability to right the ship. You can do it! But until then: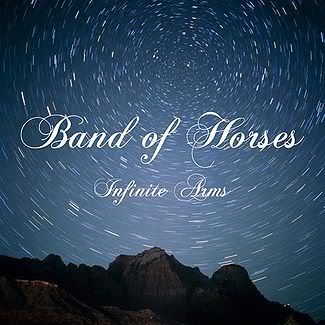 Band of Horses - Infinite Arms
Back in May,
I rated this one last
among Indie Music MAYhem competitors but suggested it might leap to the front of the pack by year's end. Alas, this didn't happen. Let it be known that there are some excellent tracks on
Infinite Arms.
But there's also a lot of middling forgetfulness that we can place squarley on Ben Bridwell's desire to play down his role as bandleader. So he lets the other guys write and sing, which is fine I guess. But the execution just wasn't there. All too often Bridwell dials back his world-class pipes, instead relying on rigid, heaped-on harmony arrangements. That, combined with a few too many cornball moments (stone serious references to Now-and-Laters and chipmunks; the entirety of "Bluebeard") earned
Infinite Arms
a spot on this list.
But hey, they still bring it live.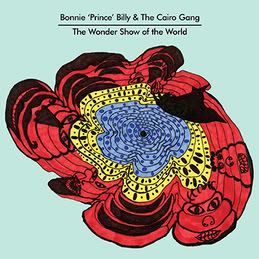 Bonnie "Prince" Billy - Wonder Show of the World
Back in March, Will Oldham released his third album in as many years, this time backed by The Cairo Gang. It starts strong, with opener "Troublesome Houses" standing among his best recent work. But soon after, its trajectory dips into a heaping bowl of adult-contempo gumbo and rarely emerges. It isn't bad music, but it isn't noteworthy. I listened to the album a ton, yet I'm struggling to recall anything outside of "Troublesome Houses". Telling, no? Resilient, I scratched my BPB itch by
delving into his back catalog a bit.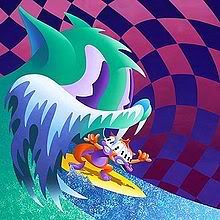 MGMT - Congratulations
Admit it: You forgot they released a follow-up to
Oracular Spectacular
this year, didn't you? Granted, it was a tough act to follow. The reception of
Oracular
was a celebration worthy of a full-on fireworks extravaganza. With
Congratulations
, it was greeted with excitement, then confusion, and then "Hey let's put
Oracular
back on!" Perhaps it was inevitable. When you release an album with as much gravity as
Oracular
had, it's nearly impossible to escort your fanbase on to something different. But MGMT conceived the album in such a way that it was sure to throw off its audience, who were trained on saccharine hooks and digestible mini-anthems. I think the album might age well, but for now it will struggle to excape in the expansive shadow of
Oracular Spectacular
.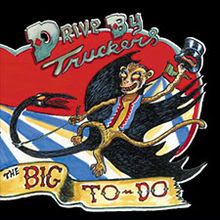 Drive-By Truckers - The Big To Do
The Drive-By Truckers don't have much to prove. It is with pride that they carry the torch of Southern rock, having earned their stripes over the past fifteen years both on the road and in the studio. Perhaps it's for this reason that they've decided to churn out so much material. In fact,
when next year's Go-Go Boots comes out,
it'll be the fith release since 2008 (including both a live and compilations album.) Six, if you include last year's Patterson Hood solo album
Murdering Oscar
--which was basically a DBTs album without Mike Cooley. They've actually been able to maintain a fairly high standard of quality, but
The Big To-Do
seems to be the first indication that they're spreading themselves thin. With the arguable exceptions of "This Fucking Job" and "Eyes Like Glue", I can't imagine any of the album's 14 tracks going down as Truckers classics. As mentioned, there's already an eleventh album on the way, so we won't have to wait long to know if
The Big To-Do
is an unfortunate anomaly, or part of a disconcerting trend.
***
It bears repeating that these aren't the worst albums of the year. I'm sure they'll each wind up on some Best of the Year list. In fact,
Infinite Arms
was recently nominated for a Grammy (not that a Grammy nom means a whole lot.) But these four albums were, in my opinion, below the standards of the artist. But opinions and tastes can change. My hope is that one day I can look back on this post and scoff. Alas, that day is not today.
Looking ahead, our next two posts will dole out various superlative awards to albums that deserve special recognition. Until then!