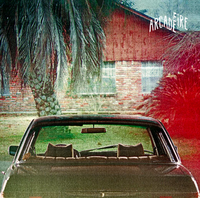 5. Arcade Fire - The Suburbs
On their third release, the Arcade Fire set their sights on the notion of "suburbia", effectively positioning it as a dystopian destination for those who have given up the fight. It's not so much damning the fact as it is lamenting its current inevitability. In fact, the song "Rococo" seems to poke fun at non-contributing hipsters, the kind who would likely wind up the suburbs. Musically, the album is mostly comprised of galloping 4/4 numbers, with only a few slower tracks, but the powerful delivery and rich thematic substance were more than enough to guarantee its status as a new classic.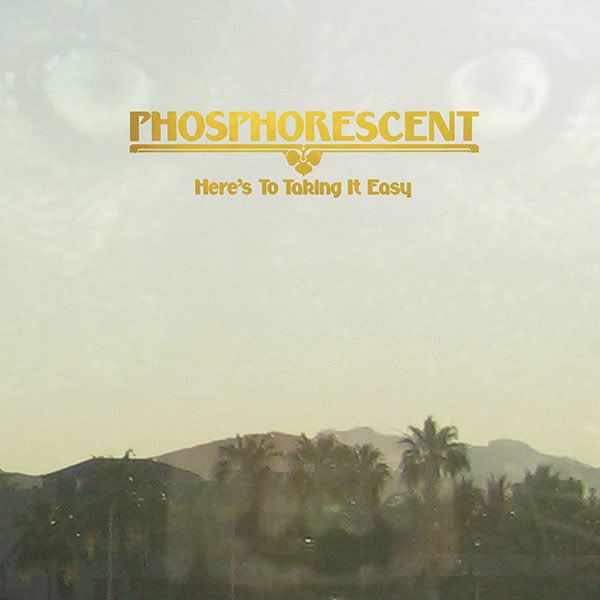 4. Phosphorescent - Here's to Taking It Easy
We regularly need albums that remind us that simpler approaches without any avante garde flare can still work; and that good songwriting and talented musicians will win the day. I always think of Band of Horses' debut,
Everything All The Time
, as my gold standard for these kinds of albums. But
Here's to Taking It Easy
deserves a spot high on my list as well. Maybe it's Will Houck's shrinking vocals and words, the unpretentious song structures, or just the band's overall tightness. Whatever the case may be, it's a beautiful Americana effort that, in only nine songs, yields one of the year's best efforts.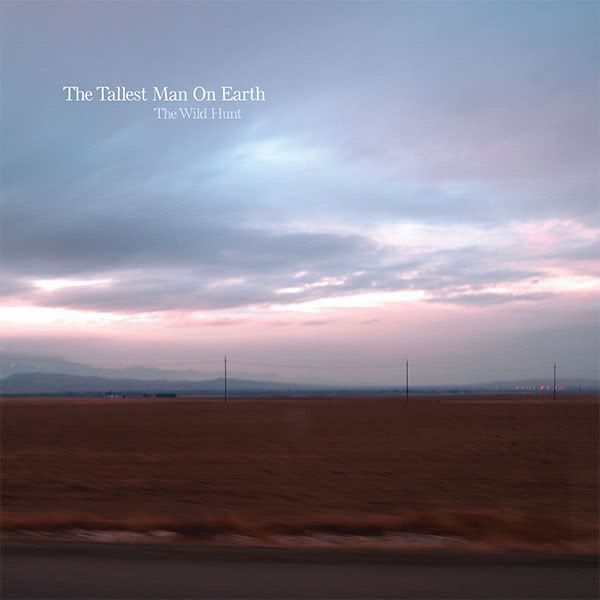 3. The Tallest Man On Earth - The Wild Hunt
As Bob Dylan facsimiles go, few have done it better than Kristian Matsson. Why? Because he's not trying to write Bob Dylan songs. Sure, he does the shrill-voiced folky with guitar and novel's worth of lyrics thing. But the more you listen to TMOE, the more that comparison melts away and you realize that Matsson is very much his own artist. Supporting that notion,
The Wild Hunt
is chock full of vibrant story songs that pick up where Dylan left off at "Tambourine Man". If you take nothing else away from this album, acknowledge the fact that a Swedish guy has better English diction than 95% of Americans.
2. Deerhunter - Halcyon Digest
Up until 2010, I foolishly lumped Deerhunter into "hipster bullshit" category. What little I'd heard did little for me, nor anyone I knew, yet they were beloved by certain alternative media. But not even my preconceptions could drown out the amount of buzz this album was generating. I can't speak for their past efforts, but man, this album is great. It's multi-faceted indie rock that sees Bradford Cox channeling any number of singers--Lou Reed one moment, Julian Casablancas the next. The songs are spacious, but there's a vintage lo-fi aesthetic that defines the album as a whole. The variance in style throughout--dream pop, garage rock, jammy psychedelia--affords it a high replay value. The lesson?
Thinking
you won't like an album does not equate to
actually
disliking it.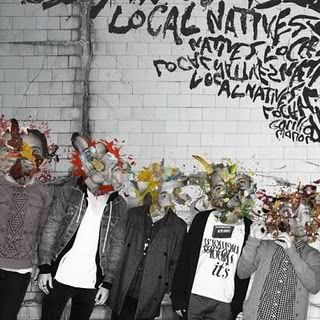 1. Local Natives - Gorilla Manor
I labored over this decision for a while. I had a similar issue
last year
, but this time there were more leading contenders. Any of my top seven were in consideration, but in the end, I thought the Local Natives made an album that was most satisfying to me this year. Remember, this is a list of my favorites, which by extension are this blog's top albums of the year. So yes, it was an editorialized decision, but that's the beauty of running your own site. Anyway...
The Local Natives, to me, made the the most well-developed album I heard all year (even if it technically came out in 2009 in Europe--this blog is AMERICAN MADE SON.) Its songs are fully realized, immaculately played as well as written. The writing part I don't champion quite as much--not that the songs aren't great (they are) but remember the old adage: you have your whole life to write your first album, but you only have a year or two to write your second. I'm not completely holding their inexperience against them--quite the opposite, actually. It's hard to believe that a young band can craft songs as explosive as "Shape Shifter" or one with a build as triumphant as "Who Knows, Who Cares". They aren't willing to settle, either, which is evident in their drumwork and meticulous harmony structures. The obvious comparison to draw is to the Fleet Foxes, another harmony-heavy indie group who displayed a level of musical maturity not usually heard on a debut. It should be noted that both groups boast members with significant experience, but their young talents often shine the brightest. Truly, it wouldn't matter if this was their thirtieth album and they were all octogenarians. They have a palpable sense of confidence in their abilities, which was just as obvious on the first listen of
Gorilla Manor
as it is now.
***
Wrap-up post coming soon, real soon.