I had grand ambitions for a sprawling, five part "Best Album of 2010" finale, but I dropped the ball. Things came up, work got hectic, the holidays were all consuming. But I'm still intent on getting this out before the end of '10, so as not to undermine the title of this feature. So it'll be condensed by cramming more albums into each posts, and the write-ups will be abbreviated. Like, 2 or 3 sentences. Quite honestly I've probably said what I wanted to say about most of these albums over the course of the year, so feel free to browse through our backlog and learn a bit more about them.
It's also important to qualify this list (and the top songs, for that matter) by saying that "Best of" really should read "My Favorite". I'm not qualified to rank albums, considering I've only heard a small portion of what was released this year. So these albums (and songs) are the ones that brought me the most joy, or the ones I found the most compelling. I've actually had people say "How can you say (album X) is the better than (album Y)?" I'm not saying one is better--I'm just saying I liked one better than the other. I guess this really boils down to the unobjectifiable nature of art. But anyway, keep it in mind.
So here's what I'll do: Honorable Mentions and first ten today, next ten tomorrow, and the top five on New Year's Eve. Enjoy!
Honorable Mentions:
Jenny and Johnny -
I'm Having Fun Now
Dr. Dog -
Shame, Shame
Blitzen Trapper -
Destroyers of the Void
Megafaun -
Heretofore
Emeralds -
Does It Look Like I'm Here
Delta Spirit -
History from Below
Top 25: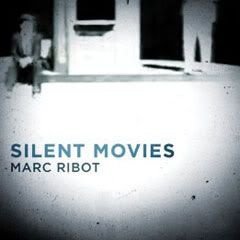 25. Marc Ribot - Silent Movies
The first solo album I've heard from the famed guitarist, Ribot doesn't go for perfection, nor is he interested in showing off his inimitable chops. This album is about textures that conjure a candelit attic, full of relics that at the same time are warm, worn, and eerie. It's an excellent album for wee hour reflection.
24. J. Tillman - Singing Ax
Tillman's third album in two years is chock full of snowed in acoustic tunes. His stoic, barren style is like a skeletal version of his full-time gig with the Fleet Foxes. It certainly needs a "Do Not Operate Heavy Machinery While Listening" label, but it strikes a wintry mellowness in the listener that nicely complements this time of year.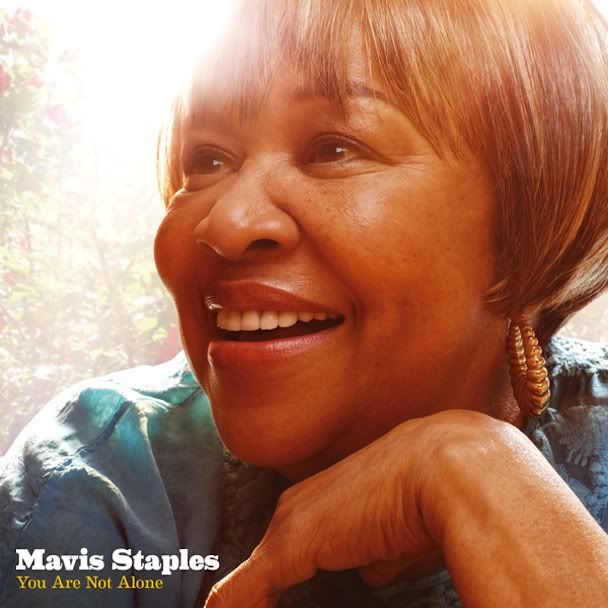 23. Mavis Staples - You Are Not Alone
Sometimes, you need a little kick in the ass to realize how great an artist is. In the case of Mavis, it took Jeff Tweedy producing her record. Mavis is obviously a name I know--soul royalty, to be sure. But as if I wasn't expecting it, I was struck by the passion her voice carries. The title track is wheelhouse Tweedy, and Mavis owns it--although I'm a bit miffed he decided to write his best song since a
Ghost Is Born
for someone else.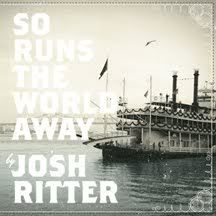 22. Josh Ritter - So Runs the World Away
Josh has proved fairly durable over the years, although his one true masterpiece (2006's
The Animal Years
) is about the only thing of his that did anything for me. But
So Runs the World Away
displayed a bit more studio involvement than in his past works, and that's something I always like to see out of folkies. While the album doesn't feature the songwriting strength of
The Animal Years
, it stands as ambitious and often satisfying effort.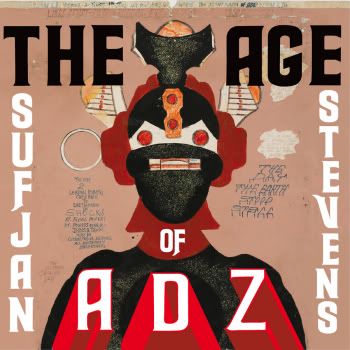 21. Sufjan Stevens - The Age of Adz
The first lyric of HSW favorite "Now That I'm Older" is "It's different now, I think. I wasn't older yet." It's fascinating to view that lyric through the lens of his past two records.
The Age of Adz
is a very pronounced record, electronically infused and lyrics sung with a bravado we're not used to hearing from Sufjan. Compare that to
Come On Feel the Illinoise!
, which was a hushed, orchestral masterpiece. While most artists tend to refine as they go, Sufjan zigged where most artists zag. It gets a bit overwhelming at times, but I think such an album takes a few years to fully mature to its audience. By the time Sufjan hangs it up, I think it'll stand with his best.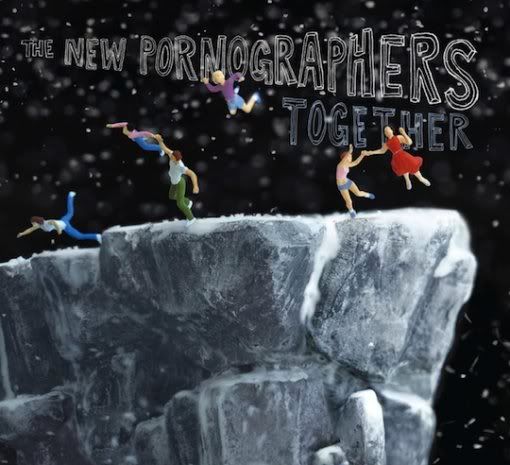 20. The New Pornographers - Together
Neko, Carl and crew's 2010 release was as punchy and hook-laden as ever. I must admit I haven't listened to it much here in the latter half of 2010, while I've stayed pretty faithful to Canadian counterparts Broken Social Scene's new release. It won't go down as the best album the band (or any of its members) released, the Pornos put together an album with an undeniable indie-pop appeal.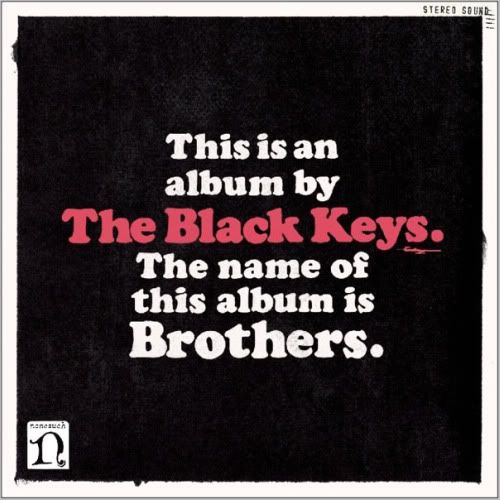 19. Black Keys - Brothers
Based on the poll results, a lot of people probably think I'm crazy for placing the boys from Akron this low. Hey, I enjoyed the record quite a lot. There are some bona fide hits found within it, and the Keys seem to be getting some mainstream appreciation (for better or for worse.) I think it's a bit long for its own good, but it's an rich, soulful rock record from a band whose consistency is matched by few.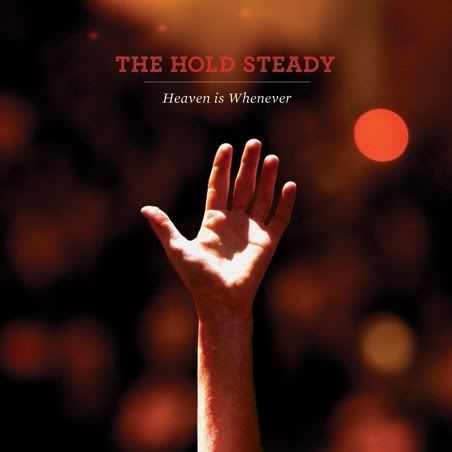 18. The Hold Steady - Heaven Is Whenever
The band's first post-Franz album wasn't an unbridled rock melee like we're used to -- there is a sense of maturity on the record, a bit more refined than past efforts. That's good in some ways. Craig's lyrics seem to be experiencing a paradigm shift: He used to tell it like it is, and now he's preaching a bit more. It's an intriguing approach from a man who, by now, has quite a few followers who are willing to listen to his sermons.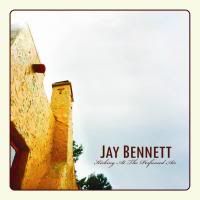 17. Jay Bennett - Kicking the Perfumed Air
I know what you're thinking, and you're right: this is a sentimental pick. It was a beautiful but bittersweet thing to hear Jay's voice, silenced forever last year by an overdose. The album reminds me why Jay was so great, and why Wilco's Bennett records are widely considered their best. But this album stands on its own--the songs are great, and his studio expertise and arrangement prowess shine throughout.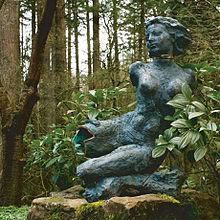 16. Menomena - Mines
When Menomena's last record,
Friend and Foe
, came out, a music mentor of mine told me to get it. At that point it was a bit over my head. However, if
Mines
had come out then, I probably would have gotten the band sooner. It's a bit less abstract than its predecessor, the songs more direct and approachable. It's an album I would recommend to Menomena neophytes--even if there isn't anything quite as catchy as "Wet and Rusting".
***
Tomorrow, 15-6.