I actually did a pretty decent job this year padding my back catalog. I caught up with a few albums I'd long-meant to hear, and came across a few unexpected gems, too.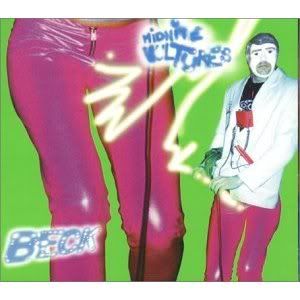 Beck - Midnight Vultures (1999)
I seem to catch up with about one Beck album a year. Last year it was
Guero
. This time, I picked up
Midnight Vultures
from 1999. It's an album defined by--well, little, actually. You'll hear sampled beats one second, a pedal steal guitar the next. Beck delivers piercing falsettos and flowing raps within minutes of one another. It's a mish-mash of style, all glazed in the glow of the Sunset Strip. Not much of a risk factor here, as it's considered one of the man's finest records--high praise for a guy who makes a habit of only releasing quality material.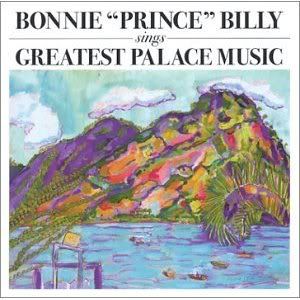 Bonnie "Prince" Billy - Sings Greatest Palace Music (2004)
I love just about anything Will Oldham does, and I don't know why I haven't been more active in hording his music. A few months ago I stumbled across
Sings Greatest Palace Music
, a collection of updated originals written between 1993-1997 under his old Palace Music name. It was sort of passed over by critics, most claiming that the slick, country lacquer glosses over the eerie melancholy that defined the originals. Maybe that's true--but it doesn't make the well-manicured versions any less pleasing to the ear.
Various Classic Country and Folk
After I wrote the Uncle Tupelo feature back in January, I realized some serious holes in my knowledge of the classics. For instance, Tupelo does a song called "Atomic Power" attributed to the Louvin Brothers. They were always a name to me up until this year. I went and listened to a few of their albums, especially
Tragic Songs of Life
, and was met with some of the most immaculate mountain harmonies I've ever heard--their version of "In the Pines" will make your hair stand on end. This sent me on a minor kick, and I scooped up a few other albums by the likes of Buck Owens and Roy Acuff. I plan on continuing this genre exploration into 2011 and beyond.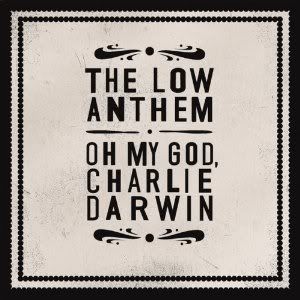 Deer Tick - War Elephant (2007)
The Low Anthem - Oh My God, Charlie Darwin (2008)
I package these two albums together because they both represent bands I've been meaning to explore for some time, and it just so happened that a buddy of mine loaned me both albums on the same night. I steadily alternated between them during late summer drives, and found that Deer Tick's high-octane roots rock complemented TLA's well-read Americana rather nicely.
The Pogues - Rum, Sodomy, & The Lash
If I were to award one album the "Late As Usual" Badge of Excellence, it'd be this one. The Pogues have a pedigree; this I knew. But I sat on them for years before finally finding some impetus to listen--I think it was the combination of some Pandora appearances and a glowing endorsement from Colin Meloy. Whatever the case, I acquired
Rum, Sodomy & The Lash
and quickly realized that this was one of those albums you've been waiting to hear. Not a grower, it required no elongated warming process. From the word go, I was captivated by the Irish band and the gritty quality of their music--due in no small part to Shane McGowan's rugged vocals. I like the high-speed romps, but I especially gravitated to the pint-swayers like "A Man You Don't Meet Everyday", "A Pair of Brown Eyes", "Dirty Old Town" and "The Band Played Waltzing Matilda."
***
There are quite a few others--like Paul Simon's
Graceland
, for instance, which took me long enough to finally embrace--but I'll cap it at these five entries. The next entry will be a countdown on the best live shows I caught this year. Stay tuned!