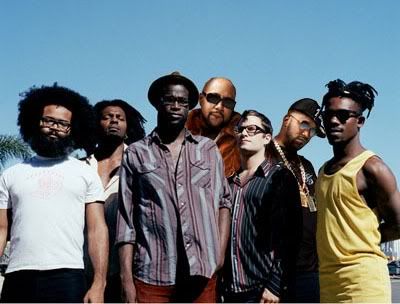 Just the other day, I was listening to
Dear Science,
and thinking "Gah, I bet it'll be at least another year or so until TV On the Radio releases a follow-up." My reasoning was that several of the band's members have been involved with side projects as of late, and I assumed that this left little time for the band to piece together another masterpiece.
While I can't confirm the 'masterpiece' part, it was just announced today that the band
has
pieced something together, and we'll get to hear that something before too long.
Types of Light
is the name of the new LP, the release date of which has only been narrowed to spring 2011. They'd make a fine
Indie Music MAYhem
contestant, that's for sure.
The aforementioned
Dear Science,
was our
#5 album of 2008.
And had we been around in 2006, rest assured that
Return to Cookie Mountain
would have been close to the same.