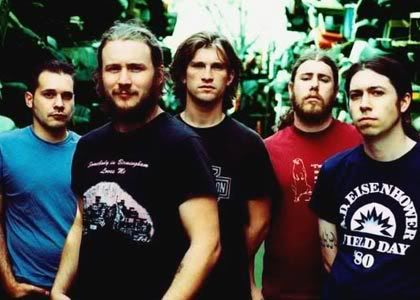 It was just
three damned days
ago that
I posted about the Felice Brothers
pushing their new album back to May, thus making them contenders for
MAYhem
. In that post, I wrote:
"Still waiting for a sixth entrant--who wants in this rodeo? Looking at you My Morning Jacket."
And wouldn't you know it,
yesterday
the news broke that a new MMJ record (entitled
Circuital
) is now imminent. No release date as of yet; all they've said is spring 2011. My theory is this: April seems too soon and I feel like June is more of a summer month (despite being 2/3 spring.) Hopefully we'll know soon enough, but MMJ would enter as a heavyweight into what's already looking like a stout competition.
Additionally, this could mean more touring for the ever-nomadic MMJ--
wouldn't mind catching them again!