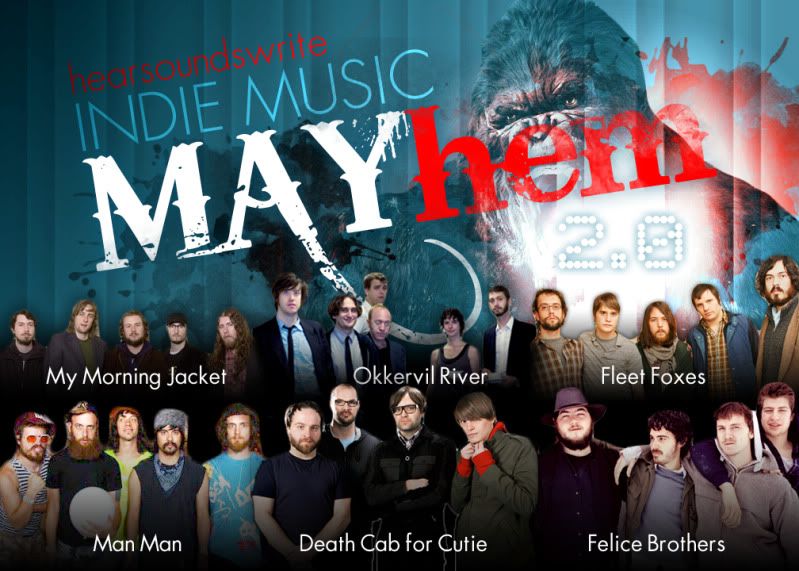 The sun sets on April, and the means one thing: it's the dawn of MAYhem. Our second annual celebration that pits release against release kicks off tomorrow. Over the next few weeks, look for six reviews that will ultimately dictate the final rankings.
So far, I've got my hands on half of the releases, and I'm hoping the other dominos will fall in the next week or so. The competition is stiff already, so the remaining three will have to bring the goods. Also, don't forget to vote on the poll before May 31.
Just a note: The new My Morning Jacket single, "Holding On to Black Metal", was released last week. It's oblique, a bit bizarre, and not particularly digestible as a single, but it could fit nicely in the flow of an album.
That's it! Let there be MAYhem...