As mentioned previously, the next two months will feature condensed 11 Best features. With all this MAYhem going on, I won't have the time to do a full 5-post swing.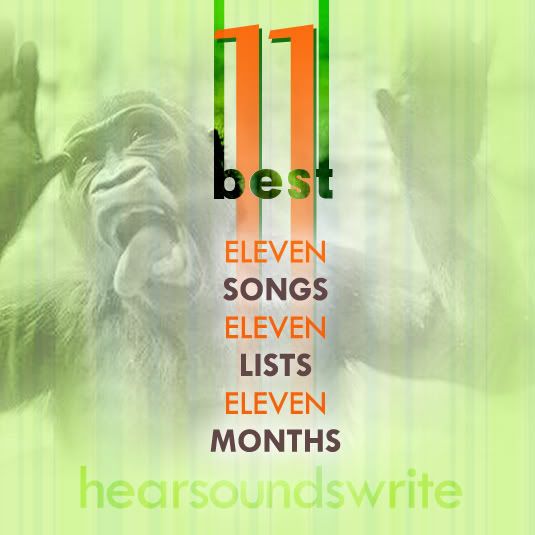 Yesterday was 4/20, better known as National Pot Smokers Day. So let's pull on our Bolivian tassel hats, slap a NORML button on our ponchos, and celebrate some songs that make liberal use of the word "high":
11. "High Enough" - Damn Yankees: Kick it off with a little 80's cheese featuring a gum-smacking Nuge. Seriously, what was the sunglasses budget for this video?
10. "Head Held High" - Velvet Underground: I'm not the biggest VU fan, but this song sits right with me.
9. "High Fashion Queen" - The Flying Burrito Brothers: The word "high" can mean so many things. Was Gram and crew really talking about a fashionable woman who was baked? Probably not, but I certainly wouldn't put it past a guy who wore this suit.
8. "There's a Higher Power" - The Louvin Brothers: Again, same word, different meanings. But Ira Louvin was no saint. The though of a veiled drug reference on a gospel folk record is entertaining.
7. "High Water" - Uncle Tupelo: A classic Farrar ballad, it's probably one of the most underrated songs on Anodyne. Also, I feel like there's a joke about a water bong here. I'll let you explore that one on your own.
6. "High and Dry" - Radiohead: One of the band's earlier gems, it boasts a timeless acoustic run. Also rivals Damn Yankees for the highest-pitch "high".
5. "Mine's Not a High Horse" - The Shins: I think we're all in agreement that the thought of a horse being high is hilarious. Great song, by the way--and one that should have been included in February's 11 Best Second Songs.
4. "Weed Party" - Band of Horses: The word "high" never actually appears in this song. Still, I shouldn't have to qualify it. Yee-haw!
3. "To Be Young (Is to Be Sad, Is to Be High)" - Ryan Adams: This one was the wild card a few months back, but any song that features the line "Lord, I got high!" sung at full volume has earned its place here.
2. "I Must Be High" - Wilco: The first Wilco song on the first Wilco album, it seems downright quaint compared to later-era complexity. Still, only a true Wilco fan can absorb the final strains of "Reservations", then turn around and blast A.M.
1. "Highly Suspicious" - My Morning Jacket: Why not give top honors to the song that sounds like it was written on drugs? Love it or hate it, after hearing it once you won't forget it.
Made it through the whole list without calling upon any jam bands! Next time you spark up, feel free to cue any of these for some musical accompaniment ranging from subtle to intentional. Not that you need an excuse to listen to Damn Yankees.
Until next month!