Let's get this show on the road. Over the next few weeks, I'll profile each upcoming release.
Fleet Foxes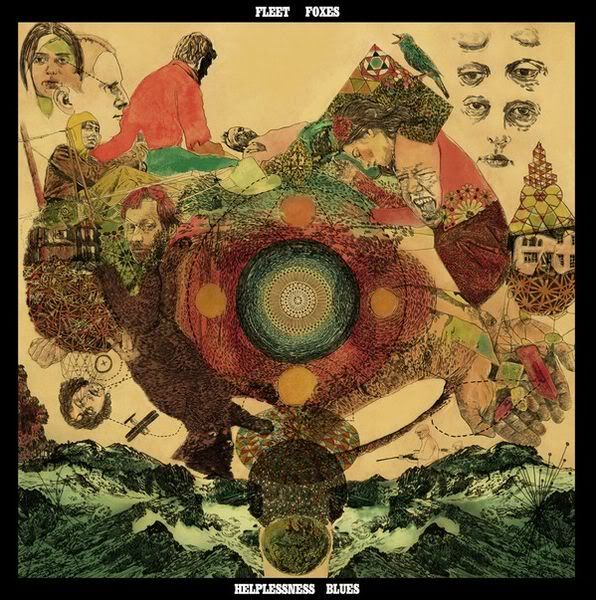 Album:
Helplessness Blues
Release Date:
May 3
About the Band:
Bucolic harmonizers from Seattle who took the scene by storm in 2008, releasing the year's best album in their self-titled debut.
Last Record:
See above. Rich with 4 part harmonies and defined by a frontman whose vocal prowess belied his then-22 years, the album landed atop a number of year-end lists,
including our own.
Reason for Excitement:
Did you read the last two criteria? In its short life, the band has experienced a meteoric ascent and, through limited supply and the fans' foaming-at-the-mouth demand, are one of the hottest commodities in music.
Reason for Concern
: They holed up in the studio for what seems like an eternity. Will too much knob-tweaking and fine-tuning result in a cluttered album lacking the effortless feel of their debut?
Early indications:
Very good. Early singles are every bit as impressive as you'd expect from a band with such attention to detail.
Prediction:
I'm not one for lofty expectations…but if
Helplessness Blues
not in the top three, then this May will go down as one of the best months in the history of music.
Up next, a bespectacled indie guy and crew...