Death Cab For Cutie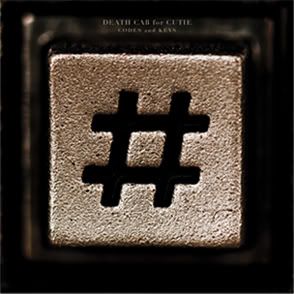 Album:
Codes and Keys
Release Date:
May 31
About the Band:
Your college girlfriend's favorite band, Pacific Northwest indie icons DCFC ready their 7th studio LP.
Last Record:
I'll have to plead ignorance on this one. I've heard a good bit of
Narrow Stairs
through Pandora or on other chance occasions, but I never gave it any full listens.
Reason for Excitement:
They're an established, well-liked act and Ben Gibbard is married to Zooey Deschanel. If Zooey isn't reason for excitement, I don't know what is.
Reason for Concern
: At the end of the day, I'm just not a huge fan of the band. They're good, sure, but have never demanded much of my time or attention. Still, I'm committed to giving this one a fair shake.
Early indications:
"You Are A Tourist" is a bouncy slab of inspie (inspiriatonal indie. See: Polyphonic Spree), and the
live music video
was really well done.
Prediction:
The competition's going to be pretty stout, and Death Cab has a ton of bias going against it. Will they overcome? It'll be tough for them to finish in the front half.
We round out the previews by going Circuital with everyone's favorite Kentucky rockers...