Plenty has changed around here since we went live back in 2007, but this feature has held strong. A year is a long time, so late June/early July always seems like a germane opportunity to take stock of what's been accomplished this year. There's plenty to write about: releases, live shows, things to look forward to. We'll cover it all over the next few days.
Like last year at this time, I've spent some time with just north of 30 new albums so far. I'll roll out a top 10 today, and tomorrow we'll get into some categorical stuff. Here are
last year's
posts
if you'd like a time capsule. And now, on to the top ten of 2011...so far:
10. Man Man - Life Fantastic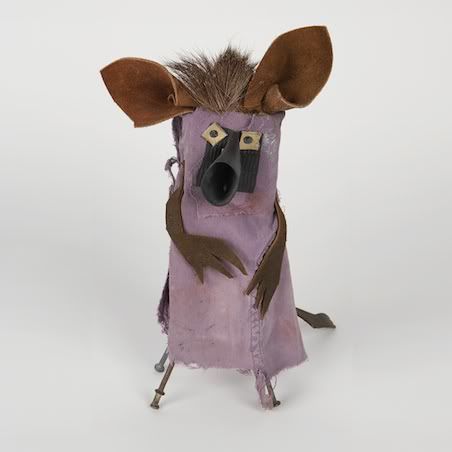 Man Man straightened up a bit for this record, thanks to the production talents of Mike Mogis. That's not to say they didn't embrace their loopier inclinations regularly (the catchiest tune revolves around Kiwanis/piranha wordplay.) As expected with Mogis, it's a tightly-packaged affair that never sutures off the band's fiery musicianship.
9. Bon Iver - s/t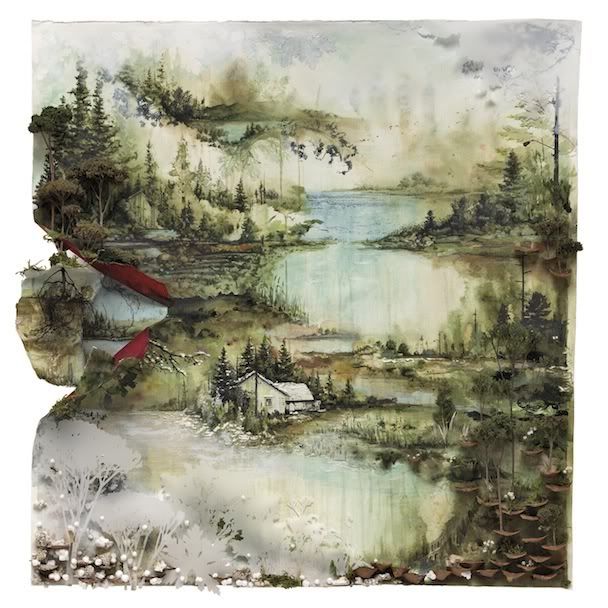 While I've yet to fully immerse myself in this one, I've given it enough time to recognize its meticulous beauty. Bigger and bolder than Bon Iver's storied 2008 debut, it retains that crystalline precision and and unfiltered emotional delivery that defined For Emma, Forever Ago. And I don't care what anyone says: I think "Beth/Rest" is a knockout closer.
8. Toro y Moi - Underneath the Pine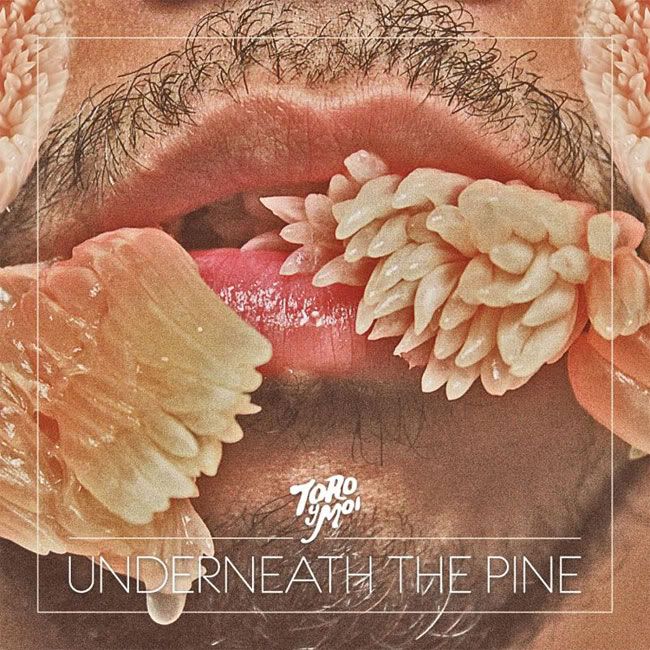 There are plenty of words to bandy about when referring to the Palmetto State hero's second LP proper: danceable, wiggly, chillwave, etc. Those are all valid, but it shouldn't be overlooked that Chaz Bundick displays some tremendous songwriting chops throughout. And as he continues to transition the project from bedroom producer to full bandleader, that song-centric aspect will likely be magnified.
7. The Decemberists - The King Is Dead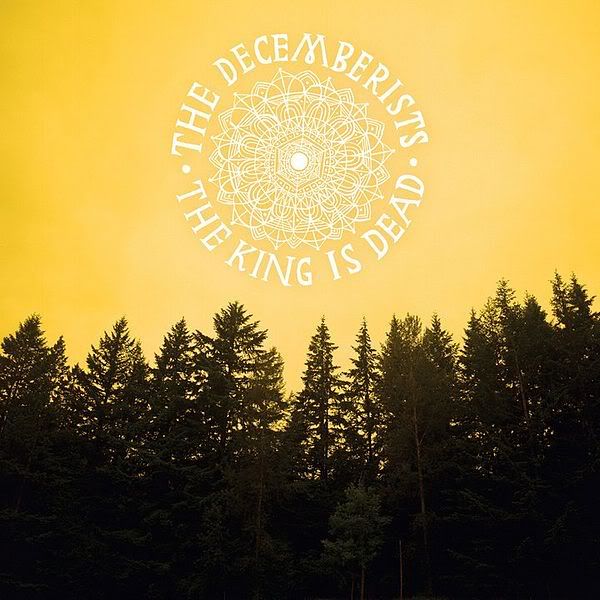 The D's were getting pretty far out there, going full-on concept in 2009 with Hazards of Love. Colin Meloy scaled things back this time around, opting for a slate of shorter, independently functional folk rock tunes. This was a wise move: not only is the album is great on its own, but it's also a unique entry into the band's catalog. Says a lot for Colin and crew that the act of simplifying things is what proved their versatility.
6. Radiohead - The King of Limbs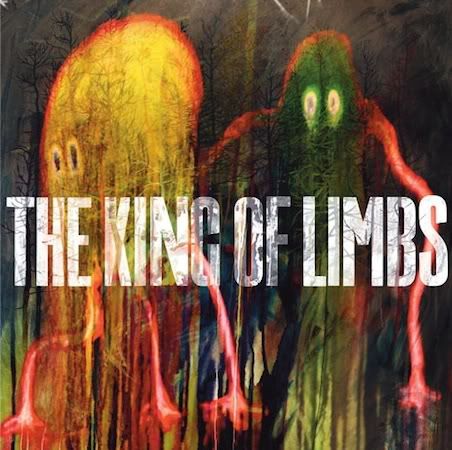 Edging out the Decemberists in the battle of the Kings, Radiohead once again took a stealthy approach to an LP release, announcing the new one five days before it dropped. It's sequenced in two distinct halves, starting dense and digital before giving way to more straightforward fare. But there's a steady trancelike beauty to the eight-song album, and despite its brevity, most of its songs stand up to the band's best work.
5. Kurt Vile - Smoke Ring For My Halo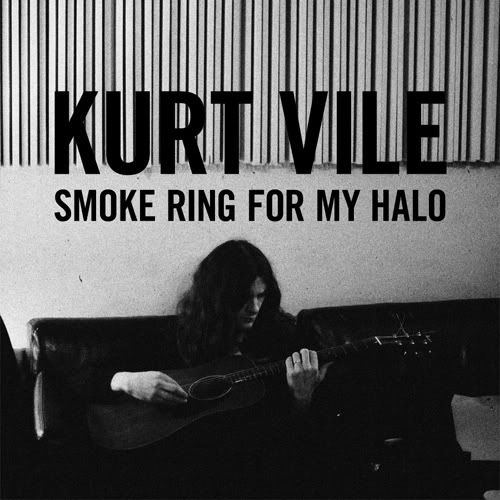 I sense a great deal of desperation and defensiveness in this album. Vile sings with a Lou Reed sneer, delivering his spacious downer anthems in a disaffected, earnest tone, flirting with spoken word. I particularly like the hurried fingerpicking on tunes like "Baby's Arms" and "Runner Ups", and the way Vile's singing sort of lags behind the pace of the song.
4. Fleet Foxes - Helplessness Blues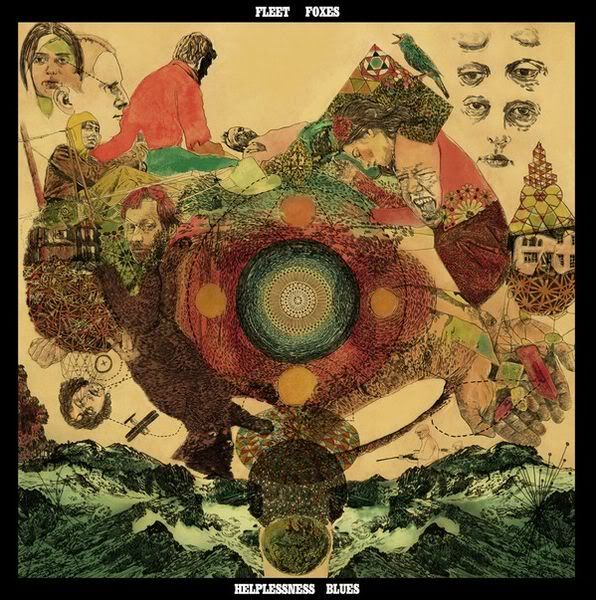 The Seattle indie heatseekers didn't disappoint on their sophomore LP. Like the debut, it's rife with lush harmonies, complex arrangements that don't overwhelm, and quality musicianship. But it almost seems a little more cohesive than the first, dwelling on particular ideas and encouraging the songs to lean against one another. Will it be remembered as a better album than its predecessor?
3. Iron and Wine - Kiss Each Other Clean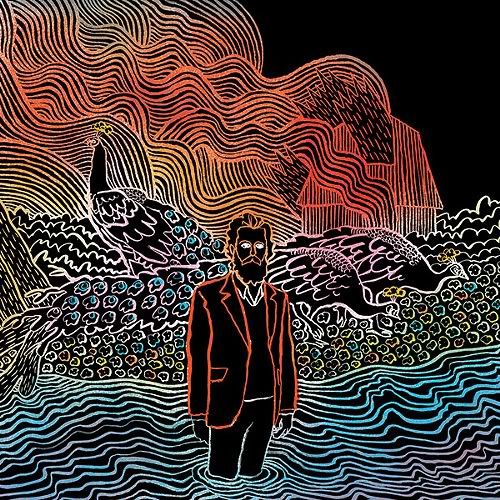 I'm an unabashed supporter of their expanded sound. Sam Beam is proving to be something of a guru when it comes to arrangements. The songs on Kissing Each Other Clean are even fuller and more uptempo than The Shepherd's Dog. Sam still makes room for a few ballads, doing well to remind longtime fans why the old stuff was so good.
2. Gillian Welch - The Harrow and the Harvest
In a year when I've been largely underwhelmed by Americana (more on that tomorrow), Harrow is a warm reminder of why roots music can achieve an organic beauty unattainable to synthesizers and drum machines. Gillian (and David Rawlings) return with an album we've been waiting eight years to hear, and avoid a Chinese Democracy-style letdown. There are themes of mortality and nostalgia borne out by some of Gil's most magnetic songwriting to date, including the sleepy singalong "Hard Times" and the eerie "Tennessee".
1. Felice Brothers - Celebration, Florida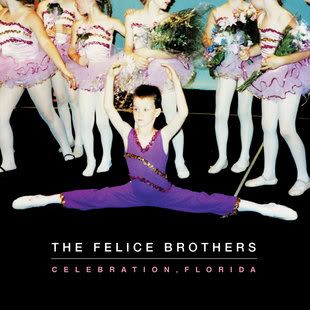 Accuse me of lingering in the honeymoon phase, but I still love this album and play it ad nauseam. The Felice Brothers took a huge risk in introducing digital sounds into their most anticipated release to date, and I'm as shocked as any that they managed to pull it off. But there's more to Celebration than random synth-lines and electrobeats. It's a deftly arranged album, showing a level of foresight and tight musicianship previously undisplayed by a band who seemed to succeed with simplistic, almost cobbled-together songs. I'll admit that part of the reason I hold this album in such high regard is that it does play to my tastes (Americana meets ballsy rock meets synth-pop, maybe?) But what's wrong with that? Nothing compares to the sense of satisfaction one gets from watching a band grow into an act that seems customized to your tastes.
Honorable Mentions:
Smith Westerns - Dye It Blonde
Black Lips - Arabia Mountain
My Morning Jacket - Circuital
Okkervil River - I Am Very Far
Middle Brother - s/t
TV On the Radio - Nine Types of Light
Bright Eyes - The People's Key


Will this order remain consistent at year's end? I can almost guarantee that it won't. Who will make up ground and who will fall off? Find out in December!
Tomorrow, we'll look at a variety of subject matter, including disappointments, best live shows, most likely to crack the top three, and more. Hope you had a happy and safe July 4th.