Disappointments of the Year: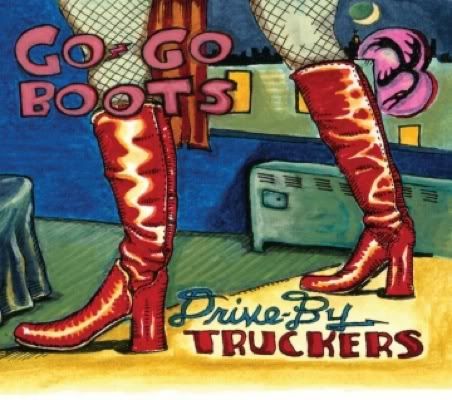 With few exceptions, it's been a pretty lousy year for regular old Americana music. I'll admit there's been a bit of a paradigm shift in my tastes over the past few years. Still, I find myself shrugging releases from the snap-shirted guitar slingers I used to revere. Gillian Welch may be the exception to prove the rule, but it also shows that I'm not a lost cause for folky/Americana stuff. They just have to deliver the goods.
To wit: I was less than impressed by the 2011 releases from The Drive-By Truckers (2nd consecutive year on this dubious list,) Jason Isbell, Columbia natives Sarah Lee Guthrie & Johnny Irion, Lucinda Williams, and Dawes. The Low Anthem doesn't belong on this list, but I think
Smart Flesh
wasn't particularly well-produced, and therefore some of the band's intimacy was lost.
I'd also be remiss not to mention Cass McCombs'
Wit's End
, which is his follow-up to HSW's
Favorite Album of 2009 Catacombs.
I actually spun
Wit's End
the other day during a night drive, and my ears seemed to welcome it a bit more readily. Still, the album is undynamic and painfully slow-paced. Hopefully it'll continue to reveal itself in some way, but unfortunately, it may just lack the rib-sticking appeal of
Catacombs
.
Best Live Experience: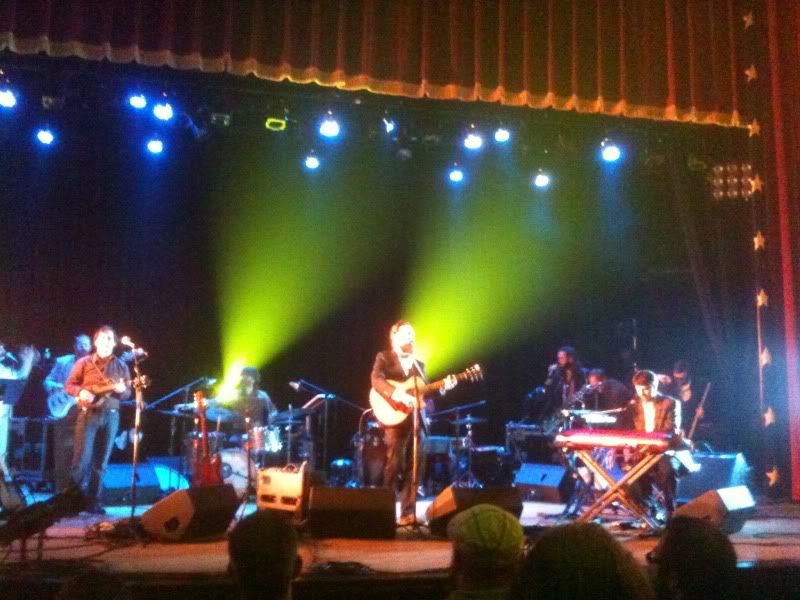 Iron and Wine w/the Low Anthem
Of the six shows I've caught this year, the only one that I wouldn't write home about was the Old Crow Medicine Show gig here in Charleston back in May. But that was about the venue/audience, as the band was exemplary. But of the other five, I've give the edge to Iron and Wine over the Fleet Foxes. It's close, but the Low Anthem's opening set and the plush theater seating warrant placing Sam Beam's set slightly above the Fleets in my book. This is not to say the Fleet Foxes didn't play an
awe-inspiring show in Atlanta.
New Discovery Award: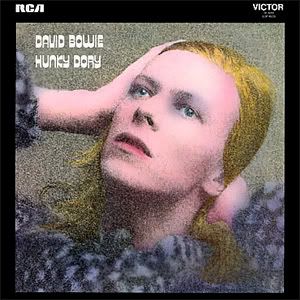 Would you believe I'm only now diving into David Bowie's catalog? Sure, I know all the hits, "Changes"and the "Ziggy Stardust" and so on. But I tired of the inadequacy of hearing my favorite musicians reference the guy as an influence, and so I decided it was time to explore the world of the Thin White Duke. I've spent a great deal of time with
Hunky Dory
, and I'm about ready to move on to another of his celebrated early LPs. Any suggestions?
The "Most Likely to Crack the Top 3 Before 2011 Is Over" Award: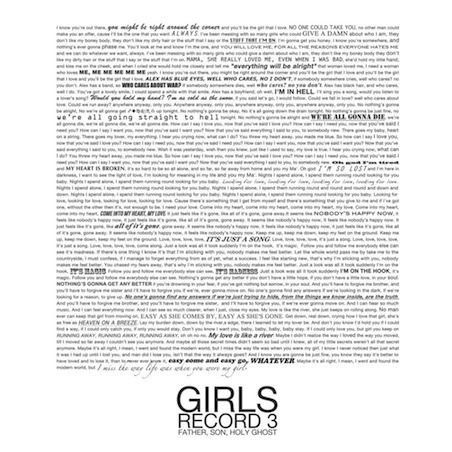 The obvious choice is Wilco, but their last two albums haven't even cracked our top five, so I'm a tad hesitant. Girls just, and I mean
just
announced a new album (due out in September). As much as
I loved their last one,
I'd say there stands a chance this one could chart higher. And why not Bon Iver? Sure, his self-titled second LP is sitting at #9 right now, but when I give the album the attention it deserves, I anticipate it will ascend the rankings.
***
I'm having fun with this, so I choose not to end it at two posts. I'll be on a company retreat for the rest of today and tomorrow, so next week we'll do top 20 songs of the year and a poll recap.